Police officer's wife dies after becoming locked in his patrol car in sweltering temperatures
|
The wife of a Florida police officer died after becoming trapped in the backseat of a patrol car as temperatures reached above 90 degrees Fahrenheit.
Clara Paulino died after becoming trapped in the SUV outside Miami Shores.
Her husband officer Aristides Paulino was asleep in their home after working a nightshift when Clara climbed into the back seat of the car to find something and the doors somehow locked.
Officials said a self-locking mechanism engaged when she closed the doors and she became trapped in the car on a Friday afternoon last month.
She was trapped inside the sweltering car for around 4 hours before her family discovered her body.
The 56-year-old's death has been ruled as an accident.
The SUV has a cage that separates the back seat from the front seat with bars on the window.
Matthew Reyes, the vice president of the Miami Fraternal Order of Police, told NBC-6 that once the doors lock they can only be opened from the outside.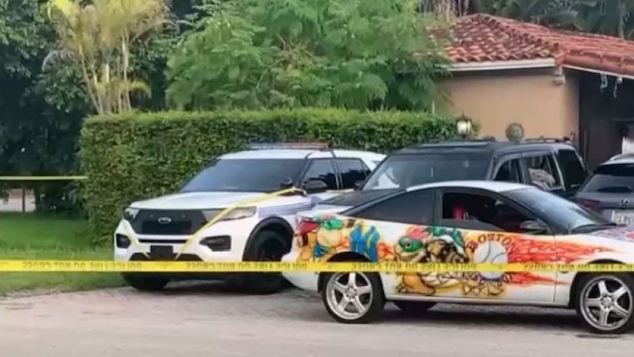 This is such a tragedy and my heart goes out to Clara's family. Rest in peace.
Please share to warn others.
The post Police officer's wife dies after becoming locked in his patrol car in sweltering temperatures appeared first on Happy Santa.