Pregnant mother saves three drowning children from Lake Michigan
|
[ad_1]

Alyssa Dewitt was enjoying a day at the beach at Lake Michigan with her children when suddenly she spotted several arms waving in the water.
Those arms belong to a group of children, all under the age of 15, and they weren't waving to their parents or friends on the shoreline. They were in desperate need of help.
"I ran to the edge of the pier. They couldn't even keep their heads above water at that point. I called 911 immediately," she told UpNorthLive.com.
Alyssa, who is five months pregnant, sprang into action.
She quickly realized how serious the situation was and knew that unless she acted immediately, the children would not survive.
"I put my phone down with 911 on and laid down over the side of the pier and told them what to do, reach for my hand," she said.
Despite being five months pregnant, Alyssa laid down on the pier, reached over the side, and one by one, sometimes with great difficulty due to the waves, she pulled the three children out of the water.
"This part will stick with me forever. This girl looked at me and said, 'I'm going to die.' It makes me cry every time I think about it," Alyssa said. "I said 'I promise you. I am not going to let you die out here. I will get you out of this water.'"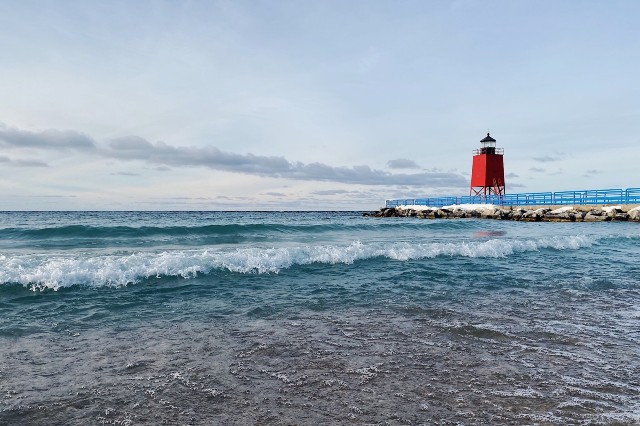 After saving the lives of the three drowning children, Alyssa went to the hospital to make sure both she and her baby were okay, and they were.
Now she's being recognized as a hero.
Alyssa risked her health and her unborn baby's health in order to save the lives of three children. It takes a special kind of person to do that.
Thank you Alyssa. You are a hero.
Share this inspiring story on Facebook.
The post Pregnant mother saves three drowning children from Lake Michigan appeared first on Happy Santa.
[ad_2]