Princess Diana was left 'devastated' after Charles' sent her bombshell letter night before wedding
|
[ad_1]

Princess Diana lived a notoriously tough life as a Royal. She was followed everywhere she went, as pictures of her became indispensable for the British tabloid press.
Not only was Diana hounded, but her marriage to Prince Charles was made all the more troublesome due to both love problems and affairs. In the end, the two divorced, and not long after, the beloved Princess passed away following that infamous car accident in Paris.
Looking back, it now seems like Princess Diana and Charles' love story might have been smoke and mirrors from the very beginning. On the very eve of their wedding, Charles reportedly left his soon-to-be wife 'devastated' after sending her a secret note.
In that note, he also pretty much confirmed that he didn't love her, according to Diana's astrologer, Penny Thornton.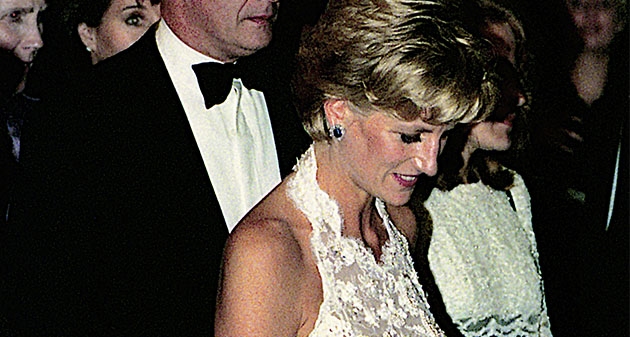 Princess Diana was loved all over the world. She was down-to-earth, funny, a caring mother and a wonderful role model for many.
The tragic car accident in Paris that ended Diana's life became a moment no one will ever forget. Diana was mourned all over the world, and her legacy will last forever.
For large parts of her royal life, she was hounded by the paparazzi press; it's not a stretch to say that Diana became the most photographed person in the world.
Princess Diana – Prince Charles
Everybody wanted their own little piece of the princess. According to The Guardian, the paparazzi press were offering up to $500,000 for grainy pictures of her.
Her sons, William and Harry, saw both sides of how their mother was treated by the press. Only recently, Harry said that he actually wanted to leave the Royal Family in his early 20s, owing in large parts to how he witnessed his mother being treated before her death.
"Look what it did to my mum, how am I ever going to settle down and have a wife and a family when I know that it's going to happen again," Harry explained. "I don't want to be part of this."
Besides leading an extremely public life, Princess Diana also had many private problems. One of the biggest involved her husband, Prince Charles.
Just years after wedding Diana, Charles engaged in an affair with Camilla, who would later become his new wife.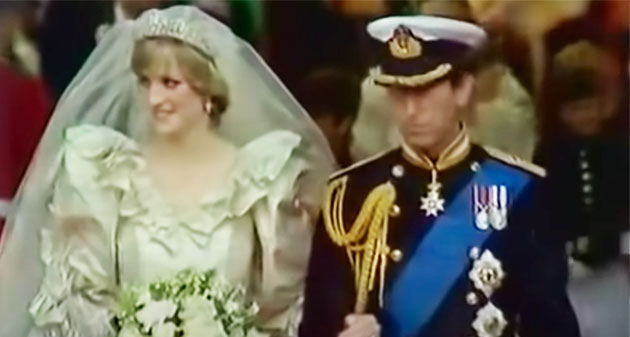 According to Prince Charles' authorized biography, as quoted by Town & Country, their affair had started by 1986. At that time, Charles was still married to Princes Diana, and she found out about it.
In 1989, Diana confronted Camilla over the affair, telling her to back off.
"I know what's going on between you and Charles and I just want you to know that," Camilla recalled Diana saying in a tape released by The Telegraph, as quoted by Town & Country.
Charles' affair with Camilla
"[Diana] said to me: 'You've got everything you ever wanted. You've got all the men in the world falling in love with you and you've got two beautiful children, what more do you want?'"
"So I said, 'I want my husband.' And I said, 'I'm sorry I'm in the way and it must be hell for both of you. But I do know what's going on. Don't treat me like an idiot,'" Camilla explained.
This obviously must have been a great shock for Diana, as her husband didn't seem to want her anymore. However, the problems involving Prince Charles didn't begin then. It was made clear even before the wedding that Charles had other plans in mind. At least, that's what Diana's astrologer, Penny Thornton claims.
Charles and Diana met in 1980, and soon after started dating. Only one year went by before Charles proposed, and in 1981, the couple announced their engagement.
"She had planned to go to Australia quite a long time before anyway with her mother and I thought 'well I'll ask her then so that she'll have a chance of thinking it over when she's away and saying I can't bear the whole idea—or not, as the case may be,'" Charles told BBC Radio after the announcement.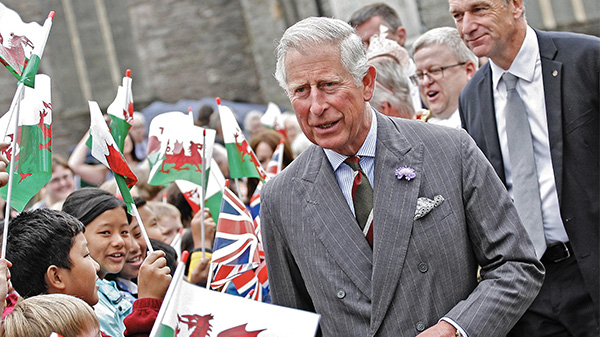 In reality however, Princess Diana was said to have accepted his proposal right away.
Charles' secret note to Diana before wedding
But prior to their engagement, Diana had her doubts about marrying Charles.
"We had this ghastly interview the day we announced our engagement," she said in Diana: In Her Own Words "And this ridiculous [reporter] said, 'Are you in love?' I thought, what a thick question.
"So I said, 'Yes, of course, we are,' and Charles turned round and said, 'Whatever love means'. And that threw me completely. I thought, what a strange answer. It traumatized me."
The wedding of Prince Charles and Diana took place on 29 July, 1981 at St Paul's Cathedral in London. It was a day of joy for all the people who gathered to watch the two tie the knot. But for Diana, something had happened the day before which left her immersed in panic.
As any other person would be, she was nervous the night before the wedding. Princess Diana stayed at Clarence House that evening, and, as per reports, she received a gift from Charles out of the blue. It contained a secret note – in which he allegedly made a shocking confession.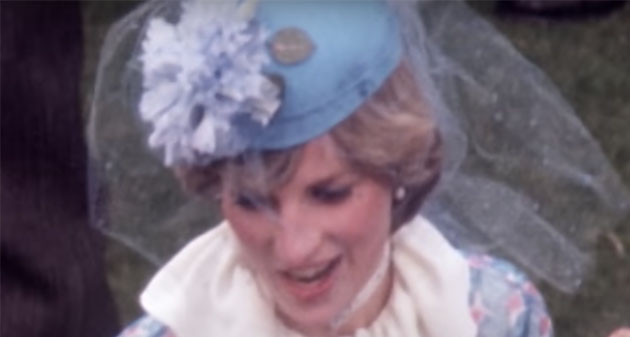 The note offered some advice to Diana. She was only 20 years of age at the time, whilst Charles was 12 years older.
Left Princess Diana 'devastated'
The Prince had sent her a signet ring bearing the Prince of Wales feathers. The note read: "I'm so proud of you and when you come up I'll be there at the altar for you tomorrow. Just look 'em in the eye and knock 'em dead'", as reported by the Express.
However, Charles was said to have left Diana absolutely devastated. He made an admission the evening before the wedding because he "did not want to go into the marriage on a false promise".
According to Princess Diana's astrologer Penny Thornton – who worked very closely with her – Charles claimed that he didn't love her.
"One of the most shocking things that Diana told me was that the night before the wedding Charles told her that he didn't love her," she said on the ITV documentary The Diana Interview: Revenge Of A Princess, as reported by the Mirror.
"I think Charles didn't want to go into the wedding on a false premise. He wanted to square it with her and it was devastating for Diana.
"She didn't want to go through with the wedding at that point, she thought about not attending the wedding."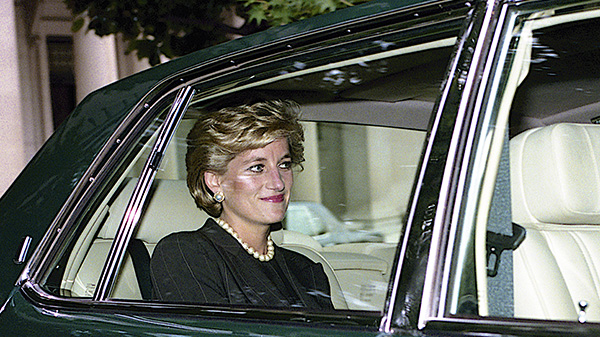 It was said that about 750 million people around the world watched the wedding of Princess Diana and Prince Charles.
'Mistake' marrying Princess Diana
But even though the couple looked happy, Charles wasn't sure about it at all. According to royal author Penny Junor, he believed it was a mistake marrying Diana – only, it was too late to call it off.
"Charles was not convinced he was doing the right thing in marrying Diana but there was no way out and, bolstered by the hope that things would be different once they were married, he put a brave face on it," she wrote.
Just a year after the wedding, Prince William was born. Later, Prince Harry would also arrive.
In an old unearthed letter, Diana gave a very short, but beautiful glimpse of what William and Harry's childhood was like. Not only that, but also the very special childhood bond between the two.
The letter from Diana was written in March of 1985, just six months after the birth of her youngest son, Harry.
"William adores his little brother and spends the entire time swamping Harry with an endless supply of hugs and kisses, hardly letting the parents near!" Diana's handwritten letter states, as reported by The Sun.
Beautiful letters on Harry & William
In other letters, Princess Diana revealed how a then-older Prince Harry was "constantly in trouble" at school. She also wrote about the joy of being a mother, as well as describing the "difficult period" in her life that was to follow.
Princess Diana oftentimes took William and Harry to theme parks and other fun venues. But she also knew what royal life entailed, including the fact that they had meals served at all times.
She knew the importance of William and Harry being just as any other child, even though they were royals. With this in mind, she would sneak them out of the palace to go and get fast food on occasion.
"I remember the princess came into the kitchen one day and said, 'Cancel lunch for the boys, I'm taking them out, we're going to McDonald's," Diana's former personal chef Darren McGrady told Marie Claire.
"And I said, 'Oh my God – your Royal Highness, I can do that, I can do burgers.' And she said, 'No, it's the toy they want'."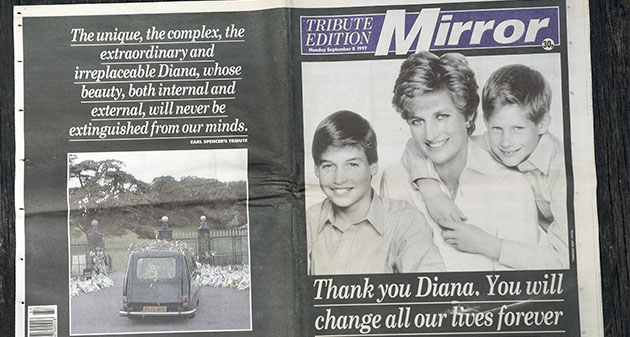 Princess Diana and Charles separated in 1992 following the breakdown of their marriage. In 1996, they officially got divorced.
Just one year after, tragedy struck an entire nation when Princess Diana passed away following a car accident in Paris.
Passed away in 1997
Diana's death was a shock to all, leaving her sons, William and Harry, without a mother. The terrible car crash and the potential cause of it have been discussed and debated many times. However, one person who found himself in the middle of the tragedy has now stepped forward in an interview.
Surgeon MonSef Dahman was working at a hospital in Paris at the time – and it was he who was charged with trying to keep Diana alive.
At approximately 12.23am, the car that Diana was travelling in crashed in a Parisian tunnel. She received lengthy treatment by doctors at the scene, but suffered cardiac arrest while in the ambulance.
"We fought hard, we tried a lot, really an awful lot," he told Daily Mail. "Frankly, when you are working in those conditions, you don't notice the passage of time. The only thing that is important is that we do everything possible for this young woman."
"We could not save her. And that affected us very much."
Princess Diana will be forever in our hearts. Rest in peace.
Please, share this article to honor Princess Diana!
The post Princess Diana was left 'devastated' after Charles' sent her bombshell letter night before wedding appeared first on Happy Santa.


[ad_2]