Queen Elizabeth "deeply saddened" by claims made by Harry and Meghan Markle
|
[ad_1]

One would think that during Queen Elizabeth's long and celebrated reign as monarch of England, she's seen virtually everything she could possibly see.
And yet this past weekend an interview dropped that may well have blindsided even her. When Harry and Meghan Markle sat down with Oprah Winfrey, people might have guessed that it was sure to be an explosive chat.
After all, Harry and Meghan's dealings with the palace have been the subject of controversy for the past year, and with the couple no longer officially tied to the palace, the shackles were off with regards to what they could say.
To that end, they took full advantage.
The highly-anticipated interview, which aired at the weekend, was full of allegations both explosive and severely damaging to the image of the British royal family.
Amongst other things, Meghan admitted that she had at times felt suicidal during her time in the U.K., accusing the royals of isolating her and perpetuating falsehoods.
"I don't know how they could expect, after all of this time, we would still just be silent if there is an active role that the firm is playing in perpetuating falsehoods about us," she told Oprah.
"If that comes with risk of losing things…there's a lot that's been lost already."
Perhaps even more gravely, though, Meghan also claimed that she had been forced to field several conversations as to what color skin her son Archie might have when he was born.
Neither she nor Harry would confirm which members of the royal family were responsible, but Oprah later confirmed that they had confided in her that it was neither Queen Elizabeth or Prince Phillip.
Irrespective of the finer details, though, Meghan's words have left the Palace reeling. The idea that such an institute could be so backwards as to concern itself with the color of a family member's skin has no place in modern society.
"Abolish the Monarchy" was even trending after the interview in the UK as a result.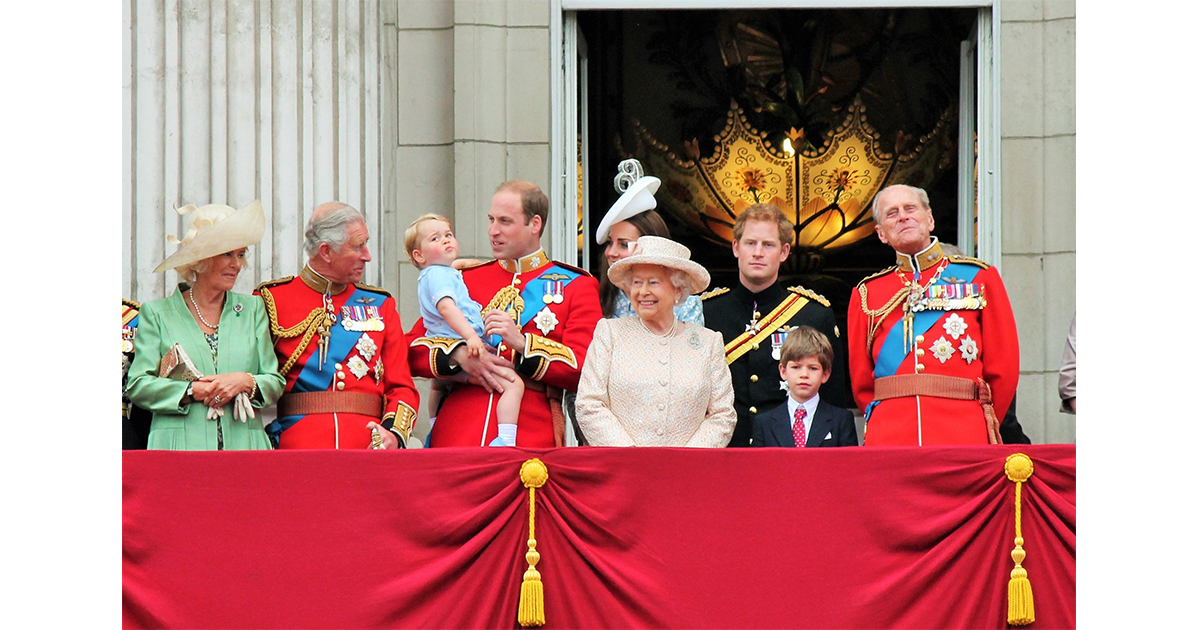 Naturally, it was only a matter of time before Buckingham Palace responded to the interview with a statement of their own.
Speculation has been rampant over the past few days as to just when they would weigh-in on the many allegations made. Well, now they have … with a statement from Queen Elizabeth herself.
In a brief, concise offering, the Queen of England described herself as "saddened", and promised to investigate the claims internally.
Her full statement reads:
"The whole family is saddened to learn the full extent of how challenging the last few years have been for Harry and Meghan.
The issues raised, particularly that of race, are concerning. While some recollections may vary, they are taken very seriously and will be addressed by the family privately.
Harry, Meghan and Archie will always be much loved family members."
I don't know about you, but I think Meghan Markle is extremely courageous for speaking out on the plight she and Harry faced.
What do you think to Queen Elizabeth's response? Let us know your thoughts and feelings in the comments box on Facebook.
Meanwhile, share this article to show you support Meghan and Harry.
The post Queen Elizabeth "deeply saddened" by claims made by Harry and Meghan Markle appeared first on Happy Santa.


[ad_2]