Remains of toddler found near school still to be identified one year later
|
One year after the body of a toddler was found in Delaware, authorities still have no clue as to the identity of the child. The remains of the toddler, a girl, was found at a baseball field on Sept. 13 last year.
Officers were called to the field, near the Smyrna Middle School after a passerby noticed the remains, according to Delaware Online.
The National Center for Missing & Exploited Children and Delaware authorities are still trying to identify the remains of the girl and believe she is Caucasian or Hispanic, and aged between 2 and 5 years old.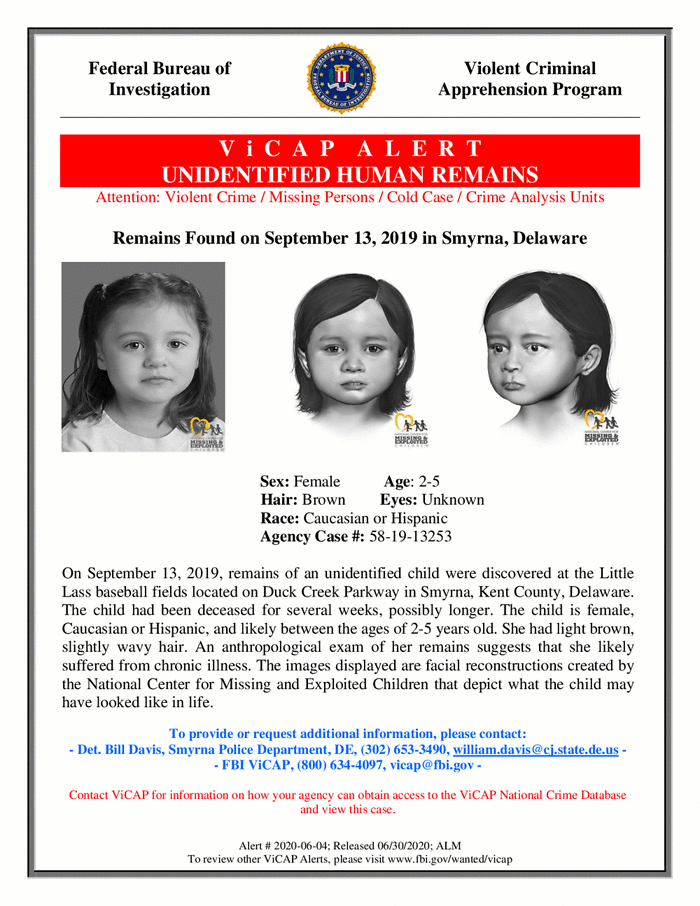 Police said the girl, who had slightly wavy brown hair, is thought to have suffered from chronic illness(es).
"There is some evidence of a fire at or near the crime scene which is why we have involved the State Fire Marshal's office in our investigation," Cpl. Brian M. Donner, with the Smryna Police Department, said, according to CrimeOnline.
Child isn't missing
Police have put together images based on facial reconstructions of what the child may have looked like.
Donner said according to records the child isn't missing.
"We don't have any internal missing children that would match what we found out there," he said, according to CrimeOnline. "We've reached out to all our partner agencies in state, and also out of state."
Police are appealing for information from the public to help identify the child.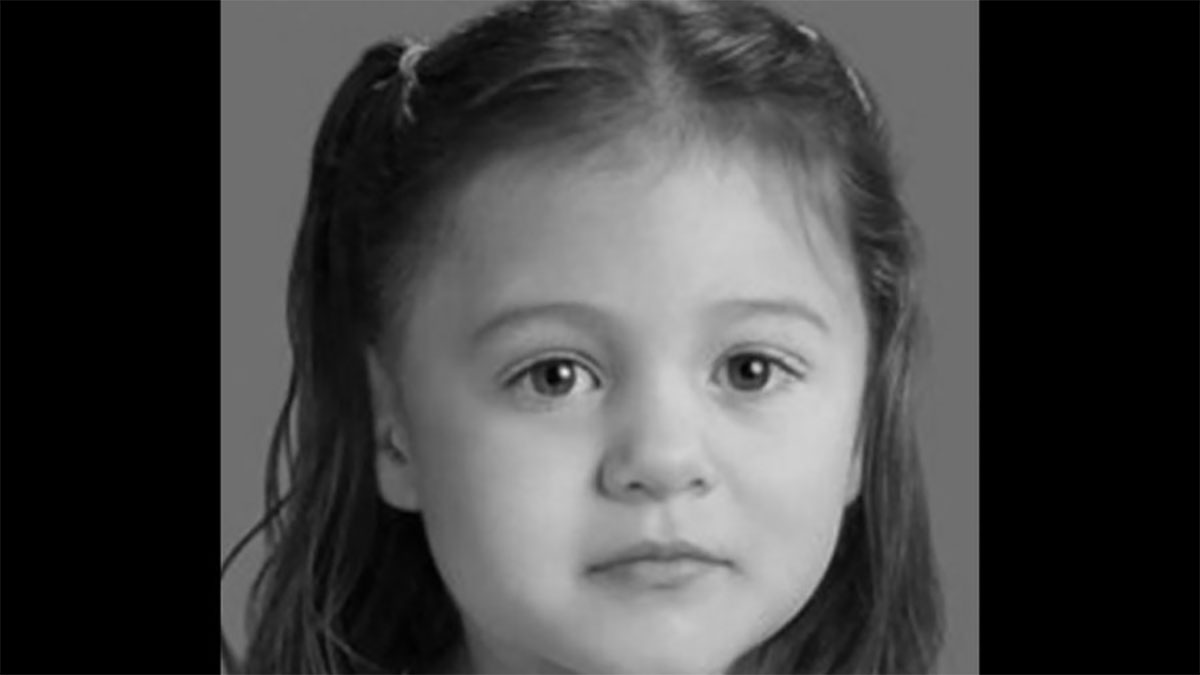 This is such a sad case. Please share this story in the hope that she can be identified; no child should have to die alone without any claim from a relative.
The post Remains of toddler found near school still to be identified one year later appeared first on Happy Santa.