Remembering David Johnston, a scientist killed during the Mount St. Helens eruption
|
At 8:32 a.m. on May 18, 1980 Mount St. Helens in Skamania County, Washington erupted. The eruption left behind an unimaginable disaster. Ash from the volcano rose 15 miles into the atmosphere and was deposited over 11 states and at least two Canadian provinces.
The natural disaster reduced hundreds of square miles to wasteland and caused an estimated $1 billion in damage. Its path of destruction also killed 57 people.
One of those people was David Johnston, a USGS volcanologist, who was killed by the eruption.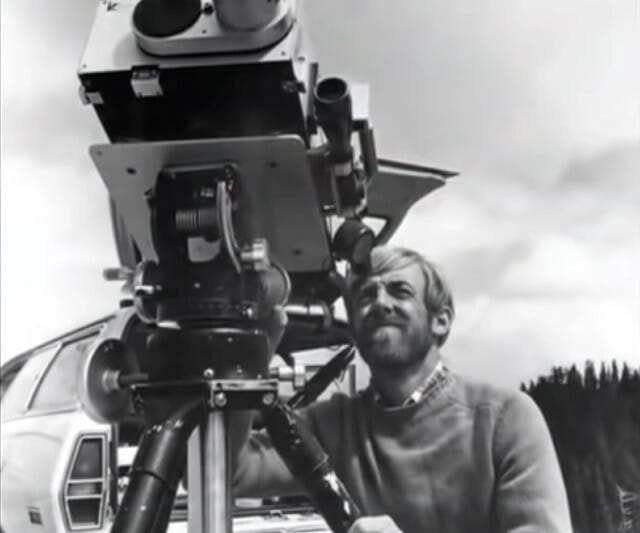 "David said, 'We're essentially next to a keg of dynamite,'" Jeff Renner, then-KING 5 science reporter told KING 5. "He says the fuse is lit, but we don't know how long the fuse is."
In the days prior to the eruption, Johnston, 30, studied the north side of the mountain up close. He worked out of his camper and had nothing more with him than his radio and instruments.
The day before the eruption, Carolyn Driedger and another USGS colleague dropped off instruments and planned to stay the night, but Johnston told them it was too dangerous so they left.
Little did they know that the next morning Mount St. Helens would erupt.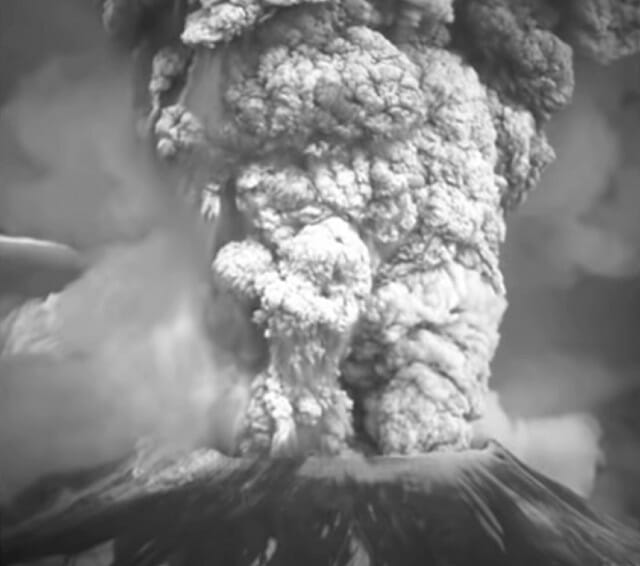 The massive explosion was too great to escape.
"David Johnston was literally blasted off the mountain ridge he was on, and his body was never found," said Renner.
Immediately after the blast a search and rescue team was sent out to look for Johnston. Lon Stickney, the USGS pilot who had been flying scientists up to the mountain, went out by himself first.
However, when he couldn't find Johnston among the devastation he became "emotionally distraught."
"I spent probably an hour down there," he said in 1980. "I was so emotionally distraught I couldn't talk on the radio."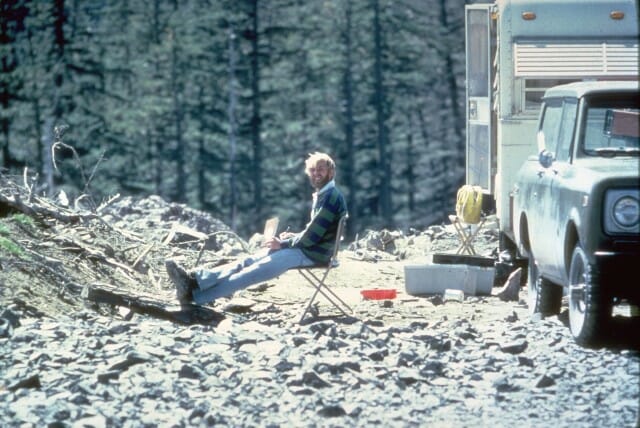 More search and rescue attempts were conducted, but none were successful. The eruption had significantly changed the landscape and it was far too difficult to pinpoint the exact Johnston's location prior to the eruption.
According to reports, shortly after the eruption, Johnston's backpack and parka were found, but the details weren't shared with many people in fear that someone would try and sell his belongings, as was being done with other Mount St. Helens' victims.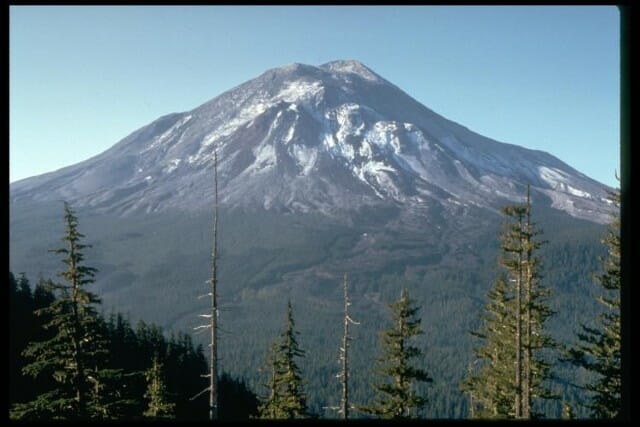 It wasn't until 1993, when construction workers were building an extension of a highway in Washington state that they came across pieces of Johnston's trailer. The pieces were buried under more than four feet of ash.
Unfortunately, his body has never been recovered.
"Vancouver, Vancouver. This is it."
Those were the last words anyone heard from Johnston. Moments after the 30-year-old scientist transmitted the message to his colleagues over radio, his signal went dead.
Following his death, Johnston has been honored for his contributions with the renaming of a community center in his hometown, the renaming of the USGS office in Vancouver in his memory, and an observatory named after him built on the spot where his post had been as he watched Mount St. Helens.
Although it's been 40 years, there are still so many people who remember this absolutely terrible disaster. Today, let's take the time to remember those who lost their lives.
Share this and let us know… where were you 40 years ago when Mount St. Helens erupted?
The post Remembering David Johnston, a scientist killed during the Mount St. Helens eruption appeared first on Newsner English.