Six cops pin down unarmed man and taser him 7 times during fatal arrest
|
New footage has emerged showing an unarmed man in NYPD being tasered seven times during an arrest that led to his death.
According to reports, NYPD officers challenged George Zapantis at his home in Queens on June 21 in response to a 911 call concerning an altercation involving a man with a gun. The man who had placed the call later said he hadn't physically seen a gun, but heard someone reference one.
Sources say that Zapantis, who suffered with mental health issues, approached the officers and was tasered. Said officers initially alleged that they had only done so because he approached them "with [a] sword in hand", though footage shows he was unarmed.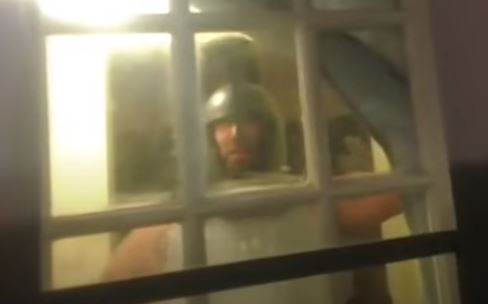 Zapantis' neighbors told police that he had previously approached their 25-year-old son carrying the sword, but they also advised officers to wait until Zapantis' mom returned as they knew he was mentally sick.
The officers instead knocked on Zapantis' door, only for the suspect to appear in the glass window panes dressed as a gladiator, complete with a shield, sword and helmet.
In the newly released footage, however, Sgt. Carlos Nieves, who was involved in the arrest, explained that Zapantis reappeared without the sword and helmet, effectively meaning he was unarmed.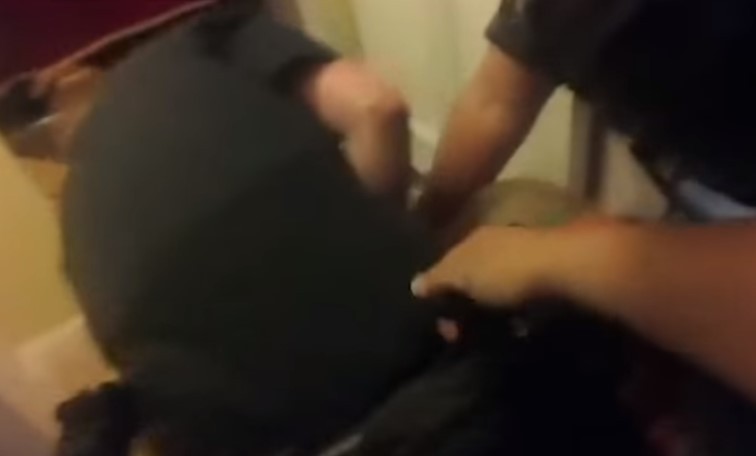 Officers took Zapantis to the floor by tasering him seven times. After he fell silent, one of the officers asked: "does he have a pulse?"
As per reports, Sgt. Nieves identified Philip Salamone, James Walczyk and Brian Willabus as the officers who fired their tasers a sum total of six times. A fourth officer, Eric Dieumegard, meanwhile, fired a colleague's taser in 'drive stun' mode, intended to immobilize someone by causing pain.
29-year-old Zapantis was rushed to hospital after the incident, but later died. His family's attorney, George Vomvolakis, described the footage as "an opportunity for the public to see with their own eyes the excessive force".
Vomvolakis said: "It doesn't take a trained professional to realise that six people on top of somebody and Tasering them repeatedly could potentially kill them."
Sgt. Nieves himself said that the incident is under investigation by the department's Force Investigation Division.
In the video, he commented: "We do not draw any conclusions about whether an officer's actions were consistent with department policy and the law until all the facts are know."
Watch the bodycam footage below:
I understand that the police have to do their job, but it seriously worries me to watch videos like this.
What do you think to this video? Let us know in the comments box on Facebook.
Share this article if you think there need to be some reforms made to the way the police make arrests.
The post Six cops pin down unarmed man and taser him 7 times during fatal arrest appeared first on Happy Santa.