Soldier kneels as 5-year-old boy prayers for him and nearly brings him to tears
|
Every once in a while we witness an act that reminds us of the power of faith, that restores a measure of positivity to the world.
The recent protests at the Kentucky Derby, which took place in Louisville, Kentucky, saw one such moment take place when a 5-year-old boy offered his prayers for a soldier of the National Guard.
Tension are running high in the U.S. at the moment, so to see such an act was truly heartwarming. The soldier himself was almost brought to tears, in fact!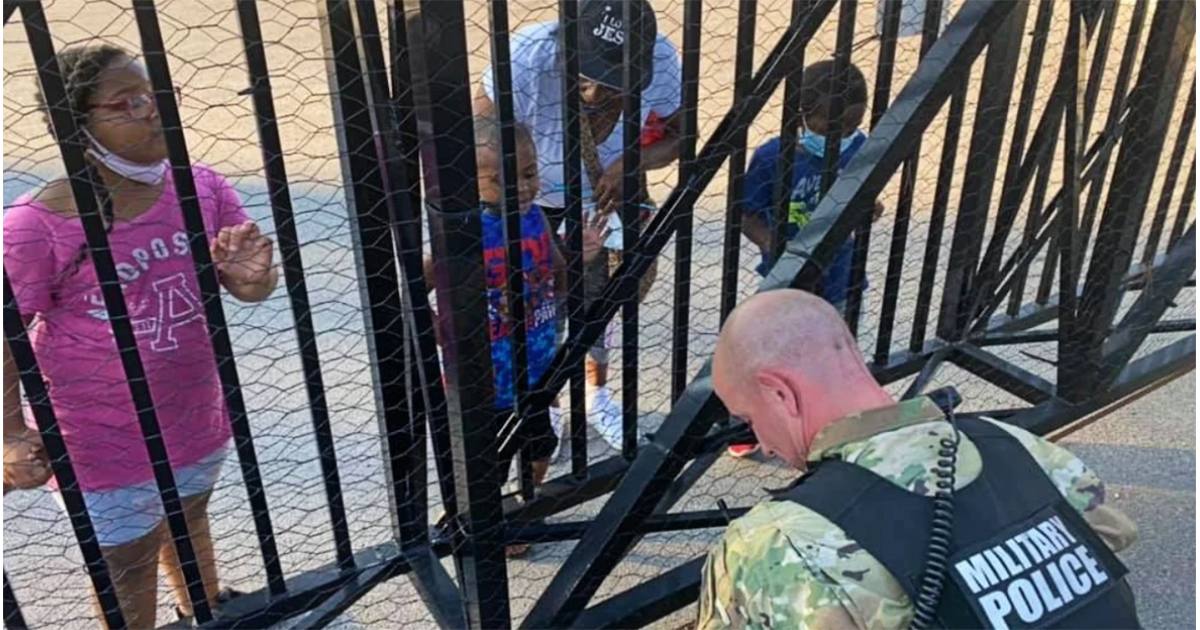 Dan Otterson was one of the the soldiers tasked with keeping an eye on the protests and ensuring things didn't escalate to violence. When asked about the boy who prayed for him, he said it counted amongst the most special moments of his military career to date.
"When I tell you I've never in my 35 years of being alive, I've never seen someone — adult, professional, pastor, whatever you want to call it — I've never seen someone pray with such conviction and such true sincerity," he said.
"It was amazing. We kneeled down immediately. This evangelist comes out of this little boy."
The incident occurred just after the crowd of protestors had passed by. A family approached the National Guard, with the mom informing them that her young son wanted to talk with the soldiers.
Dan said that the boy concurred: "Yeah, I would like to pray for you guys."
So Dan got down to his knees and listened to what the little 5-year-old boy had to say to him. "I'm sitting there as a grown adult, almost in tears," Dan says of the touching moment.
He continued: "You could just see the tenseness from everyone that was there.
"So, to see this family in that moment have the individuality, the no crowd mentality, we are here to have unity, to pray to look for strength in the moment. It was just something you can't put into words. I would do it all over again for that moment."
Needless to say, this remarkable happening went viral on social media, thanks in no small part to the sheer courage and spirit of the 5-year-old. Dan certainly is a lucky man to have received such a blessing.
The power of the Lord remains all around us. One need only open his or her eyes to truly see it.
Join us in paying tribute to this young boy, and share this article if you believe God has a plan for us all.
The post Soldier kneels as 5-year-old boy prayers for him and nearly brings him to tears appeared first on Happy Santa.