Son finds stranger in mother's casket, learns another family already buried her
|
When Jerry Bowman looked into his mother's casket to say goodbye, he was shocked to discover the woman inside didn't look like his mother.
"She died in my home. I knew what she looked like the minute she left my home at 1:11 a.m. on June the 26th this year," Bowman told FOX 46.
To his shock, the funeral home had placed another woman in his mother's casket.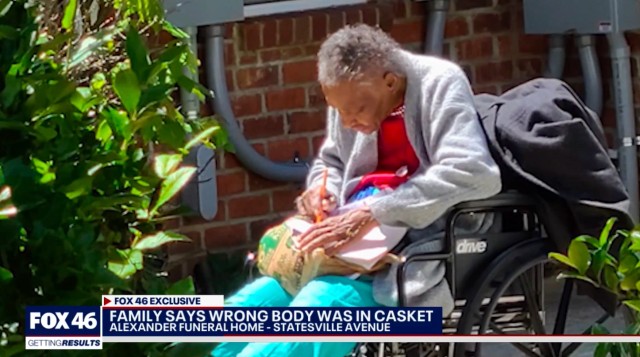 Catherine B. White, Bowman's 75-year-old mother, died on June 26 after a battle with cancer. The family took her to Alexander Funeral Home in Charlotte, North Carolina, where they made arrangements to say their final goodbyes.
Meanwhile, the family of Elease McInnis, who died in the same city on June 25, mourned the loss of their loved one and made arrangements with the same funeral home.
On July 2, a funeral service for McInnis was held. Only, it wasn't McInnis who was being buried. It was White.
At the time, some of McInnis' family thought she looked different, but they suspected it was because of the embalming process.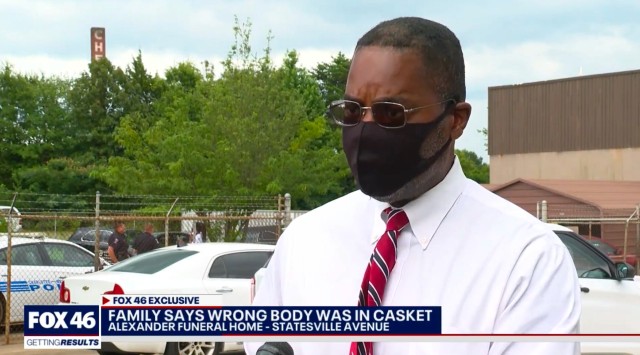 While the funeral home has repeatedly declined to comment, both families confirmed the women were mixed up.
Somehow McInnis' family ended up with White, and Bowman ended up with McInnis.
"She doesn't deserve this. Nobody deserves this," Bowman said.
What should have been a time of mourning has turned into unnecessary heartbreak.
The two families are currently in the process of getting their loved ones back.
This should have never occurred in the first place. Someone should be held responsible for this extremely careless mistake.
Share if you agree.
The post Son finds stranger in mother's casket, learns another family already buried her appeared first on Happy Santa.