Sophia Loren overcame a brutal childhood and bullying to become a screen goddess
|
Sophia Loren is the ultimate Hollywood movie star, synonymous with beauty and a glamorous lifestyle.
Her rise to fame wasn't easy; she was born into a life of poverty and even when she did enter the spotlight her looks were met with criticism. Today we recognize her as the most beautiful woman to ever grace our screens, still stunning at 85 years old.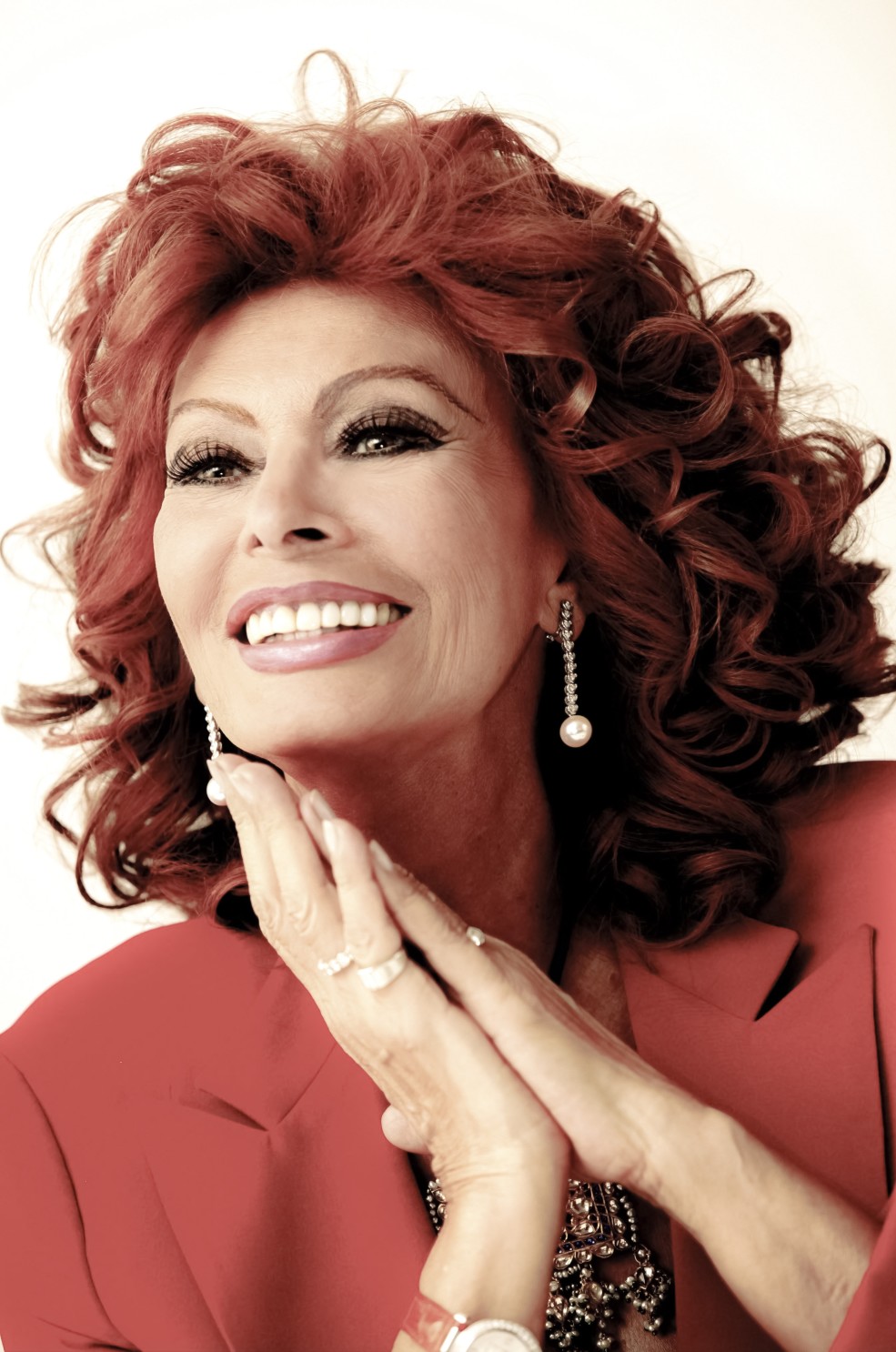 It's hard to believe the woman who inspired music, turned down a marriage proposal from Cary Grant and became the first actor to win an Oscar for a foreign-language film had the start she did.
Born Sofia Villani Scicolone Rome in 1934 her mother was a piano tutor and actress whose good looks also caught the attention of Hollywood but her strict family wouldn't allow her to pursue a career on the big screen.
Sophia grew up without the support of her father who was also dad to her younger sister Maria but he refused to marry their mother and had no involvement in family life.
"I saw my father only six times in my life," she told People Magazine. "He was a great source of pain and humiliation for my mother, whom he seduced and abandoned, for my younger sister, Maria, who suffered terribly because he would not give her his name, and for myself."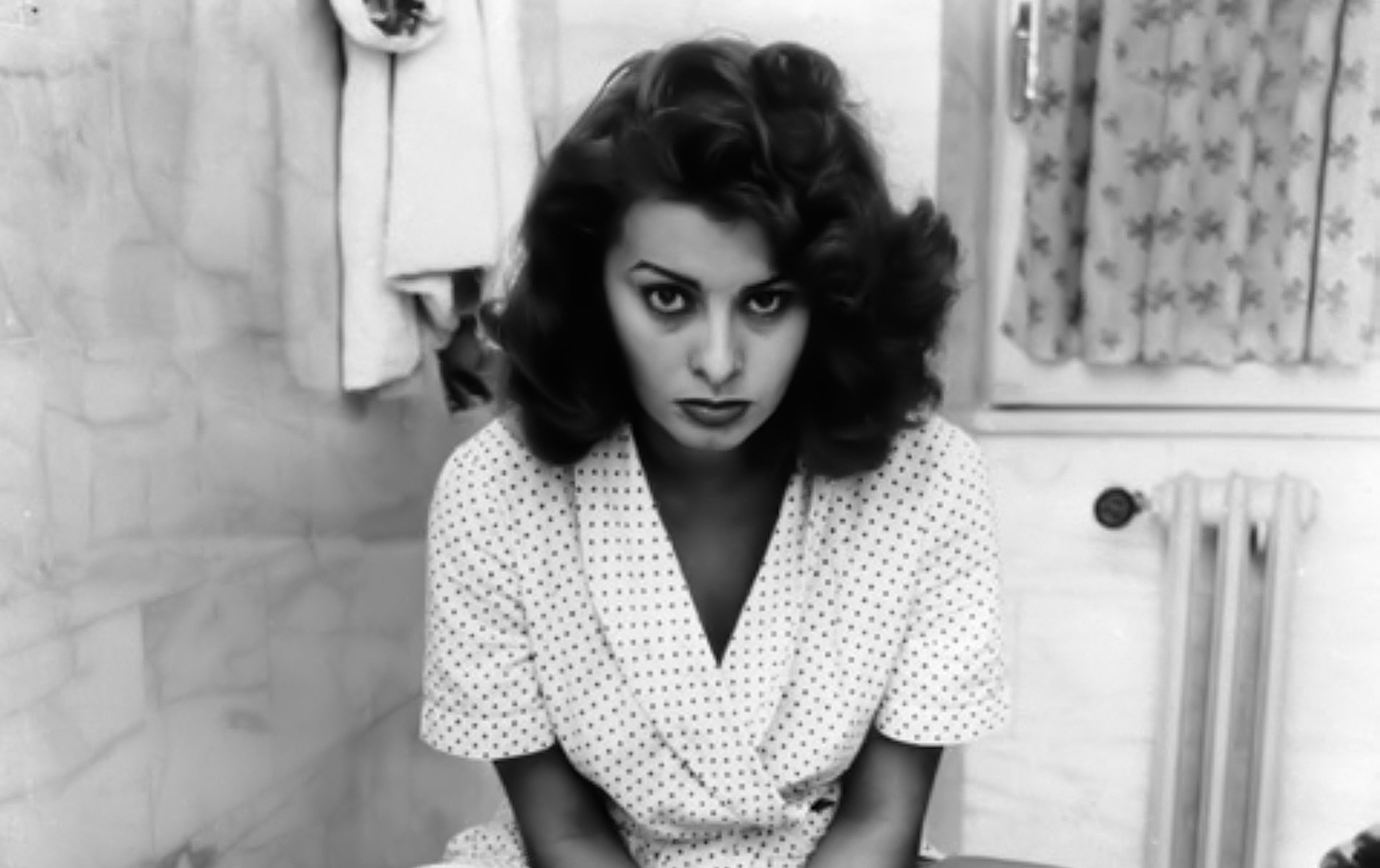 Growing up in a single parent household was tough financially.
"She was raised in severe poverty, sharing a bedroom with eight people at her grandparents' home and living with other relatives" writes Direct Expose. "Conditions eventually got so bad… that Loren's mother would sometimes take water from the car radiator to feed to her daughters."
She lived through World War II during which she was knocked to the ground in one aerial raid and was struck by shrapnel leaving her with a scar on her chin.
She suffered from mites and lice and was bullied at school for being so skinny.
But she emerged as the successful beauty we know her as today. After becoming a finalist in the Miss Italia 1950 beauty pageant she then went on to attend the National Film School in Italy.
Still her looks were criticized and she was told her nose wasn't right and she had to lose weight.
"It was an interesting nose, which is why I still have never changed it. Sometimes when you are very young, you have to wait for nature to shape you on the face or on the body. Then little by little, people see the nose was much nicer than they thought," she told the San Diego Union-Tribune.
Her big break came playing an Ethiopian slave in the movie Aida when she was 19 years old, earning her critical acclaim.
Four years later she co-starred with Cary Grant and Frank Sinatra in The Pride and the Passion and in 1960 her role playing a mother desperate to provide for her daughter in war-torn Rome in Two Women earned her an Oscar.
The awards didn't stop there, Loren went on to win five special Golden Globes, a Grammy Award, an Honorary Academy Award and the Golden Globe Cecil B. DeMille Award for lifetime achievements, to name a few.
Her private life was plagued with stories of affairs and bigamy but she stayed married to Italian film producer Carlo Ponti for 50 years, until his death in 2007. She had two sons Carol Jr., who is an orchestra conductor, and Eduardo, who is a filmmaker and four grandchildren.
She once turned down a marriage proposal from Cary Grant and had to marry her husband twice as Ponti, 21 years her senior, was still married to his first wife when they initially wed.
Her stunning looks was something she never focused on, staying true to herself and ensuring she provided the secure home life for her kids that she never had.
"My character is my best feature," she told the Telegraph newspaper. "I was really a nobody, a little girl, unhappy, in desperation because of the life I was living with my family and no father."
There's still so much we don't know about this screen goddess as she burns her personal diary every year but we do know she is devoted to her family and her work, still acting at 85 years old.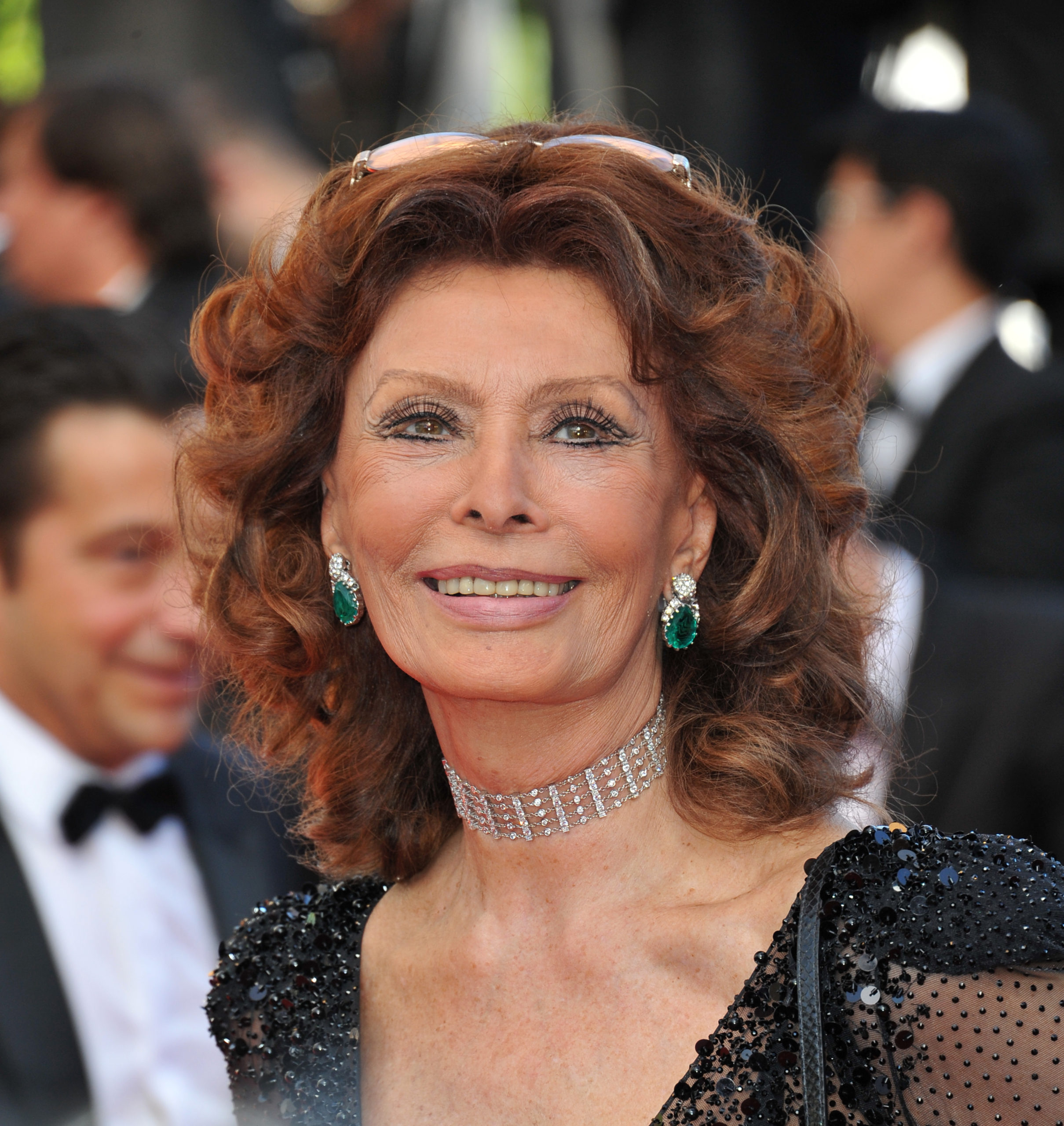 Her next movie due to be released The Life Ahead is an American-Italian drama film directed by her son Edoardo Ponti.
The career that this screen goddess has built for herself despite her tough childhood and the knock backs she endured is inspirational.
Please share with all the Sophia Loren fans you know.
The post Sophia Loren overcame a brutal childhood and bullying to become a screen goddess appeared first on Happy Santa.