Stranger donates car to veteran who wakes up at 3 a.m. every day just to get to work on time
|
[ad_1]

A Navy veteran in Indianapolis recently received a gift that had him wondering if he was dreaming.
Thanks to the kindness of a stranger, Michael Parks received a car that will not only help get him to and from work, but will also aide him in moving out of the transitional housing at Helping Veterans and Families program where he currently lives.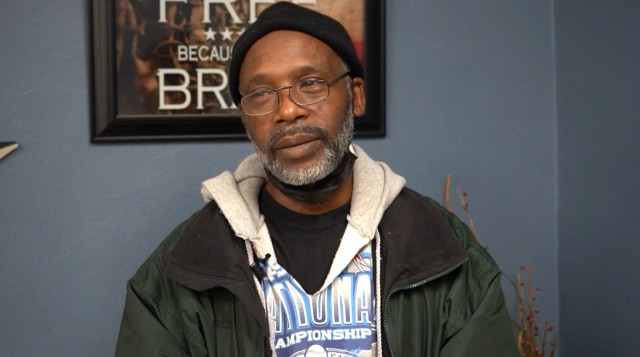 Parks, a Navy veteran who served during the 1980s, wakes up before most people. In order to get to his job at 6 a.m., he wakes up at 3 a.m. and takes a bus at 4:40 a.m.
It's a long day, but without a car, it's his only option.
This also limits him to the hours he can work. That means no overtime.
He's also found it difficult to search for an apartment.
"I have to find an apartment within the next two months, and because I am on the bus it's difficult," he told WMAZ.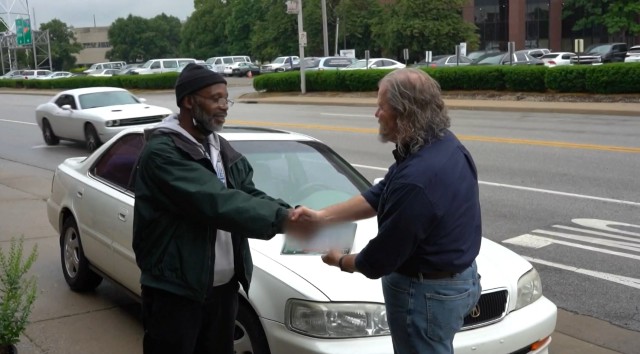 Since he rides the bus to and from work, the only time he has to look at apartments is when he looks out the bus' window.
"I don't even have time to write the phone number."
With time ticking on when he needs to move out of the transitional housing, he found himself in a predicament. But then someone stepped up and wanted to donate a car to a deserving veteran.
That deserving veteran just so happened to be Parks.
"They contacted me and said 'Congratulations you got the car,'" Parks said. "Matter of fact, it was my day off and she woke me up, so I thought it was a dream and I woke up like, 'Did she say I won a car?'"
Receiving the car has made a world of a difference for Parks. He's still getting up early for work, actually earlier than before, but this time it's because he's now able to pick up extra shifts at work.
He'll also be able to look at apartments on his own time.
"The whole purpose of it [the car] is to get me back and forth to work," he said. "If there's opportunities — especially for overtime — I'd like to take the opportunity to get the overtime."
I'm so happy for Michael! Because of someone else's kindness, Michael will be able to continue working towards his goals.
Thank you to whomever donated the car.
Share this article on Facebook in hopes of inspiring others.
The post Stranger donates car to veteran who wakes up at 3 a.m. every day just to get to work on time appeared first on Happy Santa.
[ad_2]