Struggling mom donates lottery winnings to police officer shot in line of duty
|
If you won some money on a scratch-off ticket during the pandemic, what would you do?
With the help of her daughter, Shetara Sims decided to donate her winnings to a Kansas City police officer who was shot in the line of duty on July 2.
Despite her own personal hardships, she wanted to help someone else.
"She won $100, and I said we should donate it to the police officer that got shot for his family to go eat and see him," Sims' 12-year-old daughter Rakiya Edmonson said.
And Sims agreed.
Even though she had less than $10 to her name, bills that were past due, and no job due to the pandemic, she wanted to help an officer from the police department that provided her comfort when her family needed it most years ago.
In 2012, Rakiya's older sister was murdered, and the detectives who were assigned the case kept in constant contact with the family.
"The detectives were really there for us. They were there for us more than anyone I can imagine. They did things they didn't have to do," Sims said.
"They came to see my kids. They did a lot. They were fathers, therapists. They were everything."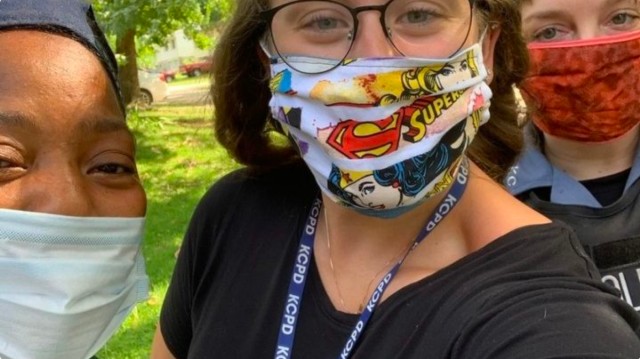 On July 10 she contacted the police department to thank them and make her donation. She didn't leave her name or phone number.
"To hear her call and just express thanks for no reason other than she's thankful, it's really impactful to us, and it's really touching to us," police Sgt. Jake Becchina said.
The officers were so overwhelmed with her generosity that they shared her story on Facebook. When the community heard her story, they wanted to help and a GoFundMe was set up for her.
"Doesn't the officer's family need it more than me?" Sims said when she heard her community wanted to help.
So far more than $16,000 has been raised for Sims.
Thank you Shetara and Rakiya for your donation! Your kindness and selflessness are admirable.
Share this to inspire others.
The post Struggling mom donates lottery winnings to police officer shot in line of duty appeared first on Happy Santa.