Student-athlete dies after becoming trapped when elevator collapsed and went into free fall
|
[ad_1]

A student-athlete was killed Tuesday afternoon as he tried to exit an elevator in an Atlanta apartment building.
While rescue crews responded to the scene "within minutes," it took them nearly an hour to free him from the collapsed elevator.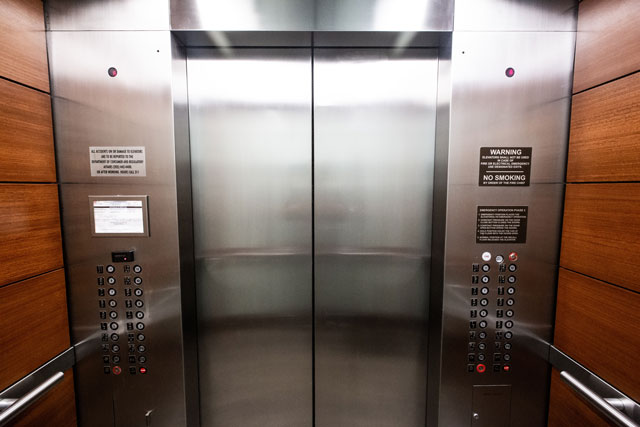 According to reports, the Atlanta Fire Department and police responded to a mixed-use building that is used for student housing.
Officials had received reports that a person had been trapped after he tried to exit an elevator that went into a free fall.
Witnesses said three football players from Champion Prep Academy got on the elevator on one of the top floors of the building, but shortly after getting on it felt like it was starting to fall.
The elevator stopped on the third floor and two of the players got out, but as the third player began to exit the elevator it began to fall.
"The guys were trying to pull [Jaumarcus] back inside the elevator as it was moving and he just got stuck in between floors," Michael Carson, owner of Champion Prep Academy told 11Alive.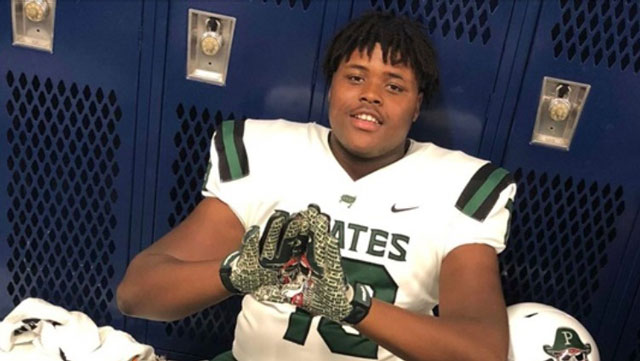 Crews arrived quickly, but it took them an hour to extricate Jaumarcus McFarland.
When the student-athlete was finally freed, he was taken to a nearby hospital where he went into cardiac arrest and died.
"When they finally pulled him out, the pulse was faint, and they got his heart flowing," Carson said.
"By the time they rushed him over to the hospital, you know, it stopped again, and they kind of revived him for maybe five or six more minutes and then he just expired altogether."
The cause of the collapse is currently under investigation.
Some who lived at the student housing claimed that the elevator is long overdue for an inspection.
"We knew something like this was going to happen one day, we didn't know it was going to take one of our teammates lives but it happened to do it and we are all upset right now," Bryson Grove, McFarland's teammate said.
11Alive reported that the permit for the elevator expired in August 2020.
It's an absolute tragedy for all involved…for Jaumarcus' teammates, for those who witnessed the terrible accident, for the first responders, for his family.
Please share this on Facebook and send a prayer to Jaumarcus' friends and family as they mourn their loss.
The post Student-athlete dies after becoming trapped when elevator collapsed and went into free fall appeared first on Happy Santa.
[ad_2]