Suspected human trafficker caught after leading police on high-speed chase in Florida
|
A suspected human trafficker has been arrested and three children are safe after police were led on a high-speed chase in Marianna, Florida Wednesday.
According to reports, deputies from the Jackson County Sheriff's Office were working on a burglary case when they spotted a man near the residence where the burglary took place.
The man, later identified as Domingo Morales Hamilton Fernando, got into a car and drove off. Deputies attempted to make an identification, but were unable.
That's when they say Fernando led them on a high-speed chase.
The suspect "rapidly and recklessly accelerated in attempts to evade the investigators."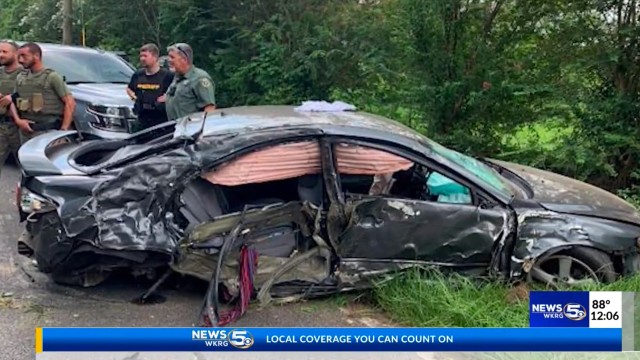 The chase came to an end when Fernando lost control and the car went off the road, crashing into several trees and flipping over.
Once the vehicle came to a rest, Fernando exited the car along with a 17-year-old girl.
Deputies found a 2-year-old girl in the back seat of the car and a 3-year-old boy in the nearby woods, who had unknowingly been ejected from the car.
Thankfully, they were not injured.
The deputies made it clear that had they known there were children in the vehicle they would not have pursued the car.
Fernando was flown to a hospital where he was listed in critical condition.
According to the Department of Homeland Security, he is in the country illegally and is wanted for smuggling and human trafficking.
He will be arrested upon his release from the hospital.
Well done, deputies.
Share if you are grateful the deputies caught this man and that these children are safe.
The post Suspected human trafficker caught after leading police on high-speed chase in Florida appeared first on Happy Santa.