Sylvester Stallone records hopeful message for Nick Cordero, actor hospitalized by COVID-19
|
We've all been deeply impacted by the COVID-19 pandemic, but we must remember the real victims continuing to fight for their lives after contracting the disease.
The Broadway community has been shaken by the news that Tony-nominated musical star Nick Cordero, famous for his roles in Bullets Over Broadway and Waitress, was placed in a coma after fighting the coronavirus.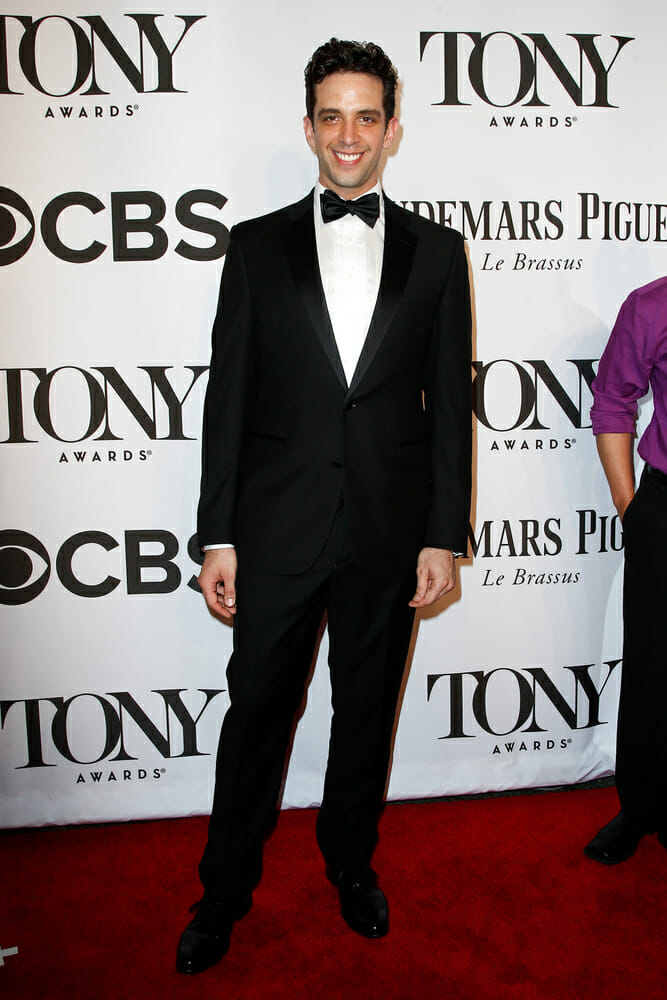 The 41-year-old actor lost his leg due to complications, but the good news is that he recently woke up from the coma after about a month.
"Nick is awake! He is extremely weak, so weak that he can't close his mouth," his wife Amanda Kloots wrote on Instagram. "But he is following commands, which means mental status is coming back! This is a long road, a very long road. We are on our way to #CodeRocky."
The term "Code Rocky" has been used by hospitals celebrating patients surviving COVID-19 and leaving the hospital. It's named after the classic boxing film Rocky, and many hospitals play the movie's theme song as the patients leave.
But while Cordero might still be a tough battle away from Code Rocky, he did get a special greeting from Rocky himself: Sylvester Stallone!
The legendary actor recorded an inspiring video message for Cordero. While the two actors have never met personally, Stallone says he has heard nothing but good things about Cordero's career and wanted to wish him well… giving him an inspiring pep talk straight out of a Rocky movie:
"[I] heard about your tragic situation, and that's something that I can't even fathom," Stallone says. "But obviously, you have an incredibly lovely wife and beautiful child. And I know to have gotten this far as you have gotten, you got what it takes. You have that eye of the tiger, you have that talent, you have that will."
"You have been dealt a horrible hand, a tough one, and it takes a strong strong man and a strong family to override that situation. To take it and throw it back into life's face and say, 'Guess what? It's gonna take more than that. I'm the man.' And you are the man, and you're a role model for other people that have to overcome incredible odds."
"Keep punching, you're the man."
It was a thoughtful gesture to give to a fellow actor—there's not doubt Cordero will appreciate the message as he continues to recover.
"Nick will not believe this!" Kloots wrote on Instagram. "CODE ROCKY!"
We're praying that Nick Cordero has a speedy recovery and is able to return to the stage soon. Thank you to Sylvester Stallone for the words of encouragement!
With everything going on the world, we all need some positive news sometimes. Share this heartwarming story!
The post Sylvester Stallone records hopeful message for Nick Cordero, actor hospitalized by COVID-19 appeared first on Newsner English.