Teacher educates students from hospital while undergoing chemotherapy for stage 4 cancer
|
Just as students are having to adjust to a new normal, so are teachers. They are no longer able to educate their students in the classroom, instead they have to give lessons online or check in with them as often as possible.
Suddenly their homes have turned into classrooms. But for one teacher, Wil Loesel, he had to turn his hospital room into an eighth grade classroom.
Loesel, a teacher at Albemarle Road Middle School in North Carolina, has stage IV non-Hodgkins lymphoma.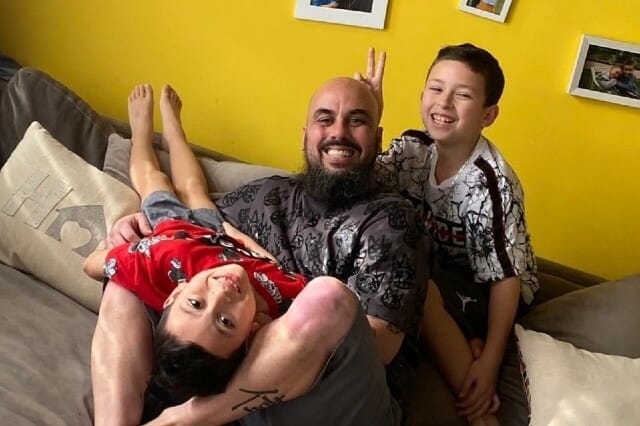 After years of working in corporate America, Loesel was in need of a career change.
"I guess it was maybe turning 40 that made me just kind of think about, 'What am I doing every day that is meaningful, that helps people, or does something?'" he told PEOPLE. "Because I looked back and I had a great career, but didn't accomplish anything [purposeful] other than set my family up [financially]."
While looking for careers that would fit the bill, he came across Teach for America.
Teach for America is a nonprofit organization that places teachers in low-income schools. Teachers are placed in the schools for at least two years to help educate students who don't receive the same opportunities as those in other communities.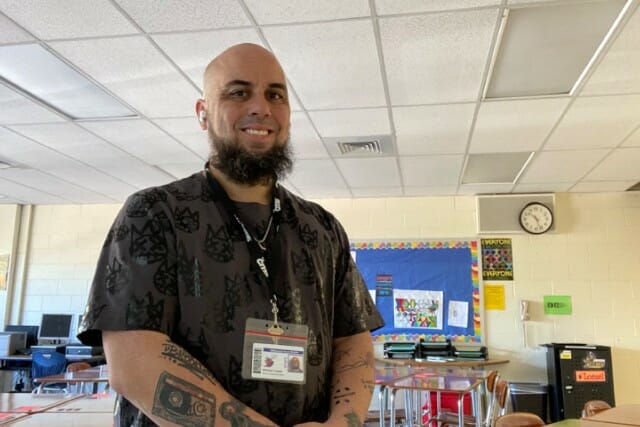 He was eventually placed at Albemarle Road Middle School and began teaching in August 2019.
The school year got off to a great start. He was connecting with all of his 117 students, and he was finally feeling like he was making a difference, but after the new year he began feeling ill.
Multiple appointments and scans revealed that he had non-Hodgkins lymphoma. It eventually led a hospital stay along with an aggressive treatment plan.
That was at the same time as schools began to switch to distance learning and more people around the world began to quarantine.
While Loesel, who has two sons, receives chemotherapy in the hospital he continues to teach his students.
"People keep asking, 'How can you still teach from the hospital?' And I'm like, 'That's me,' " he said. "I spent so long building trust with these kids over the past six months and they're all freaking out now because they don't know what happens … and imagine me just disappearing during those last six weeks. That'd be crazy."
He said it's actually their support, along with his friends and family, that help get through the extremely difficult journey he's currently on.
"I get to see their faces and emotions," he told FOX 46. "When I do chemo, I'm in the hospital for four days in a row– so getting on and getting to talk to the kids a few hours and do check-ins has been great. I feel lucky."
A GoFundMe has been set up to help Loesel with medical expenses. So far, $13,700 has been raised.
Thank you Wil for your dedication to your students. I pray you will be able to greet your students on the first day they are able to return to their classroom. Share this to offer some encouragement and to thank Wil.
The post Teacher educates students from hospital while undergoing chemotherapy for stage 4 cancer appeared first on Newsner English.