Teacher in Utah dies from COVID-19, weeks before the start of school
|
Weeks before she was scheduled to return to the classroom, Darla Checketts died.
She died due to complications from COVID-19.
Her death and other teachers who have become ill or died prior to the upcoming school year are a reminder of the potential threat they will face every day.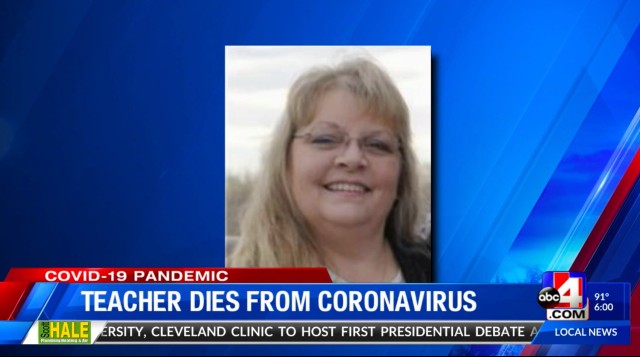 Checketts, 57, reportedly saw her doctor at the end of June, but was only give cough medicine.
"She'd gone to the doctor the night before, and the doctor gave her some cough stuff — and said well you're not sick enough to put in the hospital. And she died the next morning," a friend and fellow teacher Tamara Brown-Johansen told ABC 4 News.
Checketts died the next day.
The Ogden School District, where Checketts taught high school students was scheduled to begin classes on August 24.
Students are scheduled to return to on-site learning, however the school district also has opportunities for students who cannot or wish to participate in remote learning.
Jer Bates, a spokesperson for the school district, said in a statement that the health and safety of both their students and staff is of their utmost priority.
The district's superintendent, Dr. Rich Nye, said:
"The Ogden School District remains as committed as ever to our mission of maximizing educational opportunities for all students in a safe, nurturing environment. There may have never been a greater obligation of this District to deliver on that commitment than there is now."
Checketts death comes just weeks before many schools across the country are set to begin, and many parents, guardians, students, faculty members, and staff are rightly concerned.
While students have had mixed reactions to distance learning, it's been difficult for parents, especially with those who aren't able to remain home with their children.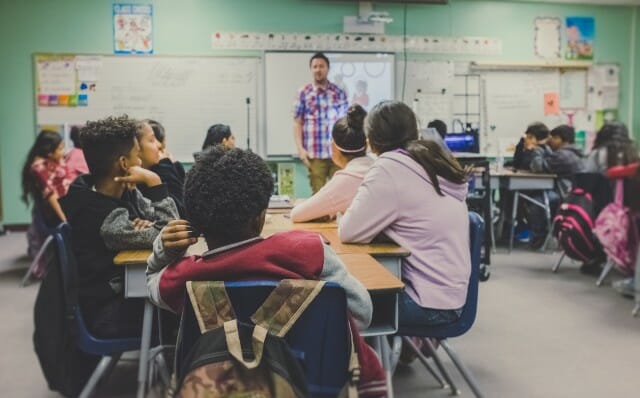 So, what will happen when their schools reopen, but continue learning online and their parents can't continue staying home with them? Or what about if their school opens and their parents don't feel it's safe for them to be in a crowded building with others?
With the CDC pushing the reopening of schools, even in states that are seeing a dramatic increase in cases, some are still wary about the idea.
Unfortunately, I do not think Darla Checketts will be the last teacher to die from COVID-19. Once schools reopen, I think we will see more faculty and staff members become ill.
Do you feel it's safe for children and their teachers to return to school? Does it depend on your location? Let us know on Facebook.
The post Teacher in Utah dies from COVID-19, weeks before the start of school appeared first on Happy Santa.