Teen hostess attacked for enforcing COVID-19 protocols
|
A teen hostess who was simply doing her job was attacked Sunday after a group of 13 people became irate that they could not be seated together at a Chili's in Baton Rouge, Louisiana.
"As I'm laying on the bed, this keeps replaying in my head. I couldn't believe that. I couldn't believe I'm trying to work and this happened to me," Kelsy Wallace told WBRZ.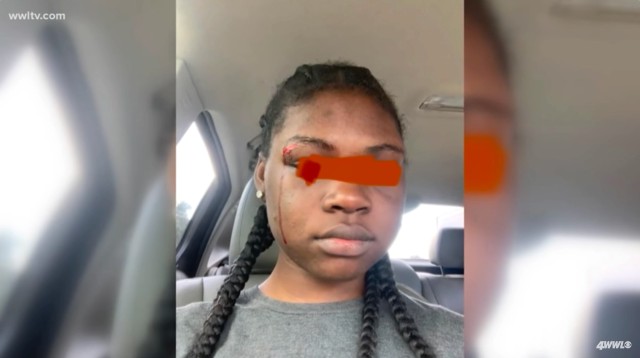 Kelsy, 17, said that when the group of women came into the restaurant she seated a group of six, the maximum she was told she could sit together due to the pandemic, but she could not seat the rest of the group.
That's when the group became upset and when Kelsy attempted to get her manager, one of the women pushed the teen.
"She pushed me. And when she pushed me, all I knew was to push her back. I reacted."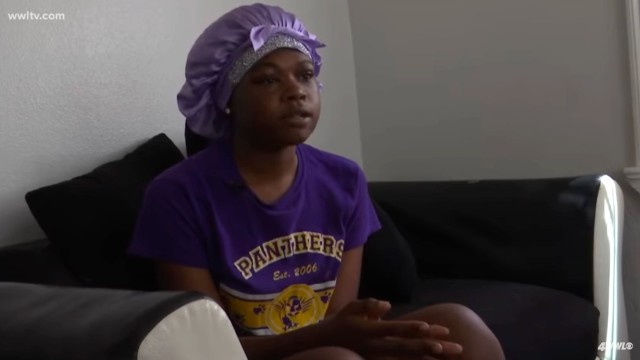 Kelsy said the women, who she estimated were between the ages of 20 and 40, started beating her as others in the restaurant looked on.
She attempted to fight back, but one of the women took a wet floor sign and hit her in the face. Blood immediately started gushing from her eye.
Kelsy was able to get to the back of the restaurant, away from the women, and the police were eventually called. But they arrived after the group had already left.
The 17-year-old went to the hospital and received five stitches. She also has a bald spot on the back of her head where someone ripped out her hair.
After the attack, Kelsy was left wondering why no one came to her help.
"The managers let them walk out. Like, how y'all let them leave like that? I mean, they could have locked the doors until the police came," she said.
She also hopes that those responsible for the assault will be held accountable.
It boggles my mind how adults can act like this. How can you beat up a teenager who is only doing what she was told?
Share this if you want to see whoever is responsible held accountable for their actions.
The post Teen hostess attacked for enforcing COVID-19 protocols appeared first on Happy Santa.