Teen mom charged in murder of her 15-month-old daughter, Evelyn Boswell
|
The teen mom of 15-month-old Evelyn Boswell, who was found dead in March, has been charged with her murder.
The Tennessee toddler was reported missing in February and her body was found on a family member's property just over two weeks later.
After a five-month investigation her mother Megan Boswell has been indicted on multiple charges including two counts of murder, a count of child abuse and 16 other charges, according to the Tennessee Bureau of Investigations (TBI).
"A joint investigation by the Tennessee Bureau of Investigation and the Sullivan County Sheriff's Office has resulted in the indictment of a Blountville woman accused of murdering her daughter and disposing of her body," the TBI said in statement.
Evelyn was reported missing in February but hadn't been seen since December 2019, the statement said.
Her 19-year-old mother has been in jail since February, for allegedly lying to investigators during the investigation into Evelyn's disappearance.
Boswell also faces charges of child neglect, tampering with evidence, abuse of a corpse, failure to report a death under suspicious, unusual, or unnatural circumstances, and twelve counts of false reports, the TBI said.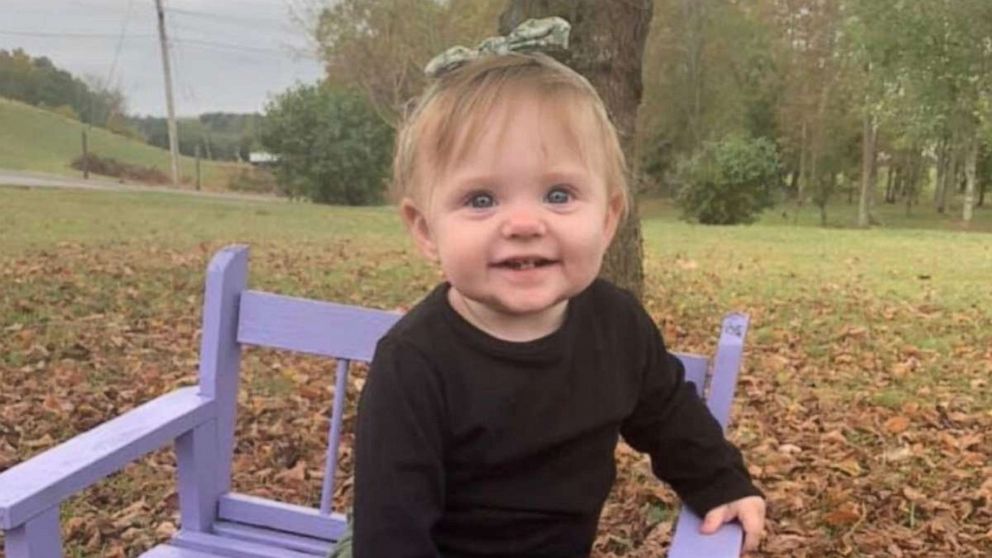 Such a tragedy, such a loss. This child had her whole life ahead of her and deserved to grow in a safe and loving environment.
I hope justice is served. Please share.
The post Teen mom charged in murder of her 15-month-old daughter, Evelyn Boswell appeared first on Happy Santa.