Teen stabbed to death while protecting his 5-year-old sister during home invasion – rest in peace
|
Khyler Edman was at home with his 5-year-old sister while his mom worked when a terrifying incident took place.
A man forced his way into their Florida home armed with a gun and pointed it at Khyler telling him "Put your hands up."
Khyler tried to protect his sister and with a knife struggled with the intruder but was fatally injured in doing so.
Police were investigating reports of another home that had been broken into by an intruder and arrested 27-year-old Ryan Clayton who had suffered injuries to his hand, and had the blood of Khyler on his shirt.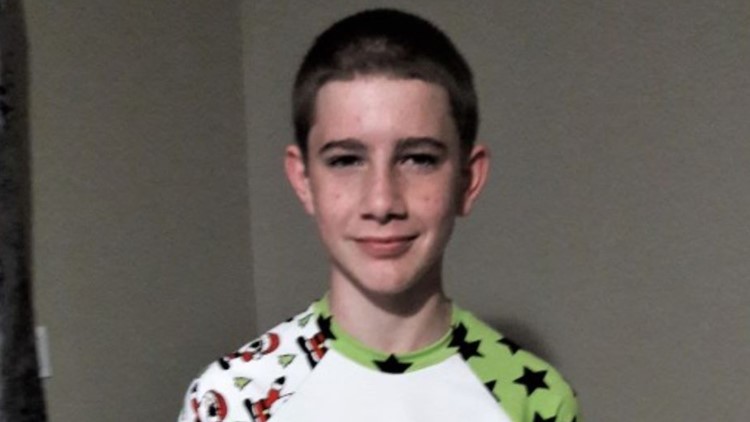 It was only after officers canvassed the area for other possible homes Clayton had broken into did they find the body of Khyler Edman and his sister who was unharmed. Khyler had suffered multiple fatal stab wounds in the attack.
This 15-year-old boy had his life taken away from him in a senseless attack. He believed he was doing the right thing protecting his sister and his home but in doing so he lost his life.
Taken too soon
"A piece of my heart will forever be missing!!" his mother wrote on Facebook.
"My son had a long life ahead of him, that was taken too soon," she said on a GoFundMe page, set up to help pay for her son to have the "proper burial he deserves."
More than $87,000 was raised through the appeal following the tragedy which happened in September last year.
Crystal Stone, who represented the family, said: "There is no hero that can amount to Khyler," Stone told WINK. "He loved his family. He was his sister's keeper."
Khyler's death shocked his community, just south of Tampa, and students at his local school held a moment of silence and wore blue in honor of the young teen who died protecting his family.
A candlelight vigil where more than 100 people attended singing "Amazing Grace" was held and sky lanterns were released into the air.
Mike Riley, a spokesman for Charlotte County Public Schools, told CNN Khyler: "laid his life down to save his baby sister and showed his community how much of a hero he was."
In December, a grand jury indicted Cole on charges of First Degree Burglary with Battery, Burglary of a Dwelling, and First Degree Murder.
In January of this year, State Attorney Amira Fox announced that Florida would be seeking the death penalty in this case.
Cole has a history of drug abuse and had been arrested over 20 times, according to jail records from the Charlotte County Sheriff's Office, as reported by the Washington Post.
His heartbroken family is now working on a proposal called "Khyler's Law" calling for tougher sentences for repeat offenders and help get the justice that Khyler deserves.
Khyler is a true hero and his spirit lives on in his little sister who witnessed first hand what her brother did.
My heart goes out to his family and I hope that justice is served.
Please share as a tribute to the brave 15-year-old who didn't hesitate to protect those he loved.
The post Teen stabbed to death while protecting his 5-year-old sister during home invasion – rest in peace appeared first on Happy Santa.