Teen with stutter delivers powerful speech on final night of the Democratic National Convention
|
While Joe Biden was the headliner as he accepted the Democratic presidential nomination on the last night of the Democratic National Convention, there was at least one other person who captured the attention of millions.
Brayden Harrington.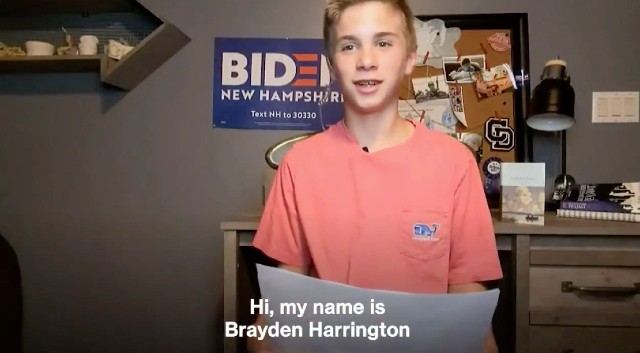 The 13-year-old appeared in a pre-recorded video shot on a cell phone from his Concord, New Hampshire home.
Brayden, who appeared slightly nervous, explained how when he met Biden at a campaign event a few months earlier he became more confident.
"He told me that we were members of the same club: We stutter. It was really amazing to hear that someone like me became vice president," Brayden said.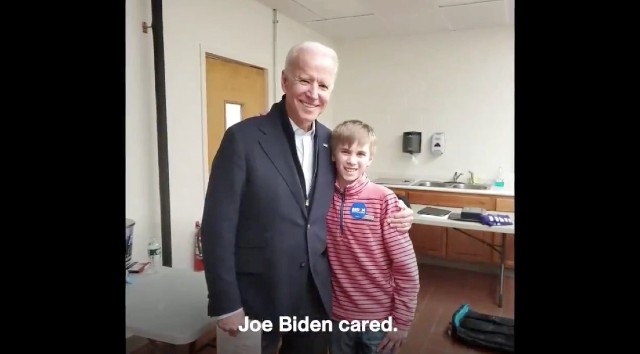 Biden, who struggled with stuttering since childhood and often speaks about it publicly, brought the 13-year-old backstage at his campaign event in February and exchanged notes.
"He told me about a book of poems by Yeats he would read out loud to practice. He showed me how he marks his addresses to make them easier to say out loud. So I did the same thing today," Brayden said.
You can watch Brayden's entire emotional speech in the video below.
That was extremely powerful. Imagine being another child, teen, or even an adult with a stutter and seeing someone else with one speaking on national television.
It was a moving moment for sure.
Share this emotional speech on Facebook.
The post Teen with stutter delivers powerful speech on final night of the Democratic National Convention appeared first on Happy Santa.