Teens filming TikTok video "traumatized" after finding suitcase with human remains inside
|
It was supposed to be a day of fun on a beach in Seattle for two teenagers but their adventure soon turned to horror when they opened an abandoned suitcase.
The two teenage girls were filming themselves playing an adventure game called Randonautica for a TikTok video when they discovered bags of human remains.
They have been left "nervous and scared" following the gruesome discovery made while on a beach in West Seattle, Washington, KIRO reported.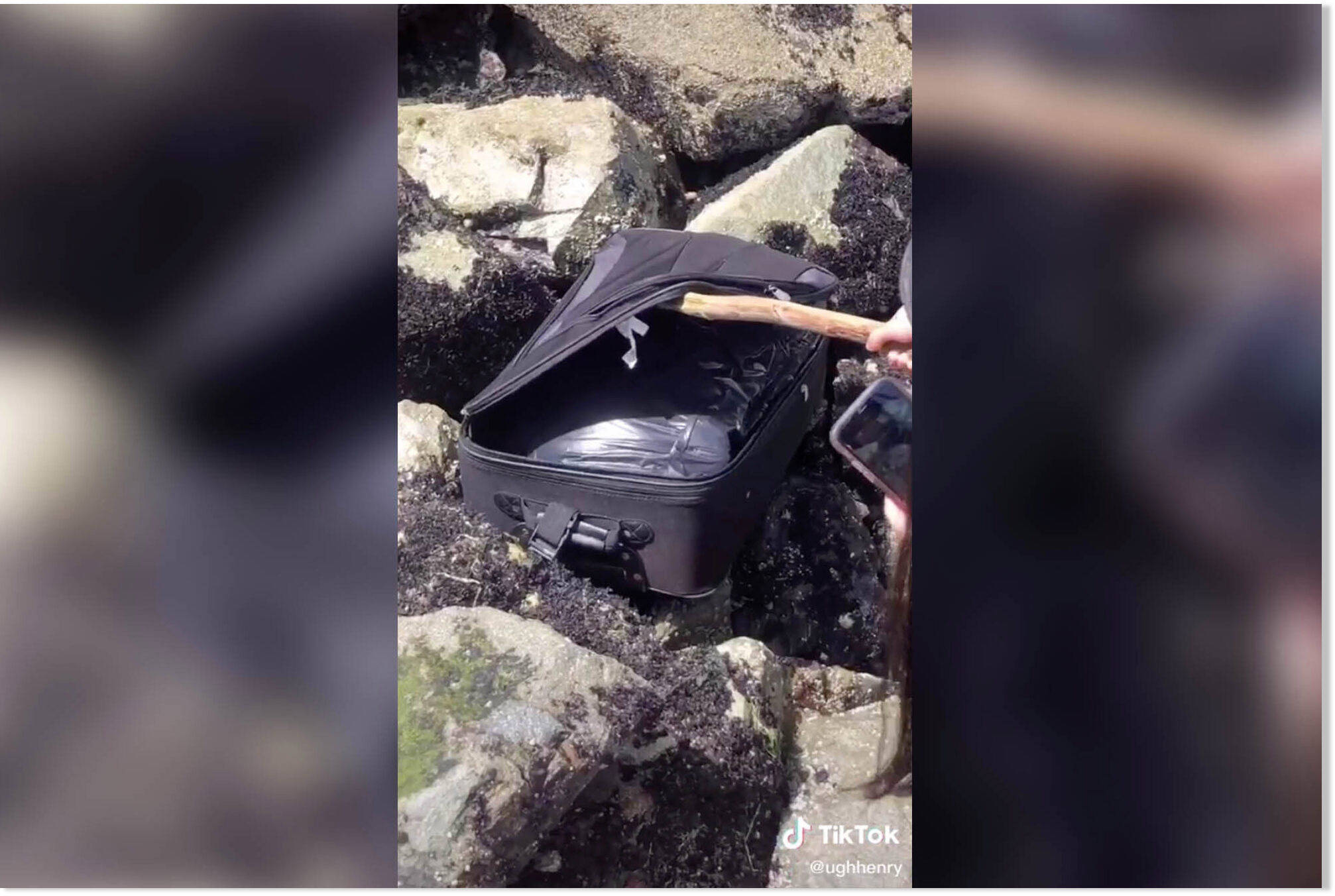 The girls posted the clip on TikTok with the caption: "Something traumatic happened that changed my life.
"We found this black suitcase. We were joking that maybe the suitcase would have money."
Instead they were met with a horrendous smell as they opened it.
The footage was captioned: "As soon as she opened it the smell was overwhelming. By this point, we were getting a little scared and nervous."
One of the girls decides to call the police and they were forced to leave the area so investigators could take over the scene.
Police later released a statement confirming the find: "Detectives are currently investigating after several bags containing human remains were located near the water.
"Police responded after receiving a call of a suspicious bag on the beach. Another bag was located in the water."
The identity of the human remains and the cause of death is currently unknown.
What a traumatic experience for this group of teenagers. Let's hope police get to the bottom of this crime soon.
Please share.
The post Teens filming TikTok video "traumatized" after finding suitcase with human remains inside appeared first on Happy Santa.