Teen's selfless act before unexpected death will save 100 people with organ donation
|
A 16-year-old boy unexpectedly collapsed and died recently during his soccer practice.
"His positive energy, his smile, it's going to take us a long time to forget this."
Matthew Mangine Jr., a 16-year-old from Erlanger, Kentucky, was one of the kindest people you'd ever meet.
"If you looked up in the dictionary son, it would be his picture and it would be the description of how he lived," his grandfather, Bob Mangine, told FOX 19.
In addition to being someone who had the "biggest heart," he was a competitive soccer player at St. Henry District High School.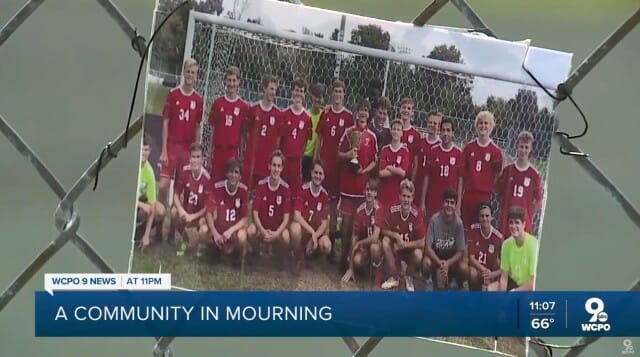 "On the soccer field, he was so competitive. He played varsity as a freshman that's how competitive he was," Bob said.
That's why when Matthew suddenly collapsed during practice, it was a shock. He had a physical earlier this year, and he was healthy.
Although his family, friends, and teammates continue to grieve the loss of their loved one, Matthew's father hopes his son will inspire others.
"Matthew had signed his donor card. I had never had that conversation with him. My wife did – and he had asked her about it. She said, 'I do it to help someone else.' He made that, that was one of the last decisions of his life. It puts into perspective who he was as a kid," he told FOX 19.
The 16-year-old's decision to be an organ donor will reportedly save 100 people.
"He is the kid that I thought he was and it sucks that he's not going to be here in the future, but dammit while he was here, he did it right. That's what we always talked about. I told him, 'you got one shot. This is it. Use it as a positive inspiration. Be the inspiration. Don't be the problem,'" Matthew's father said.
So true! You have one shot at life, don't waste it. Share this to pay tribute to Matthew, and to send condolences to his friends and family.
The post Teen's selfless act before unexpected death will save 100 people with organ donation appeared first on Happy Santa.