Texas couple adopts 5 siblings separated in foster care so they can grow up together
|
A Texas couple with three biological children have adopted five siblings from foster care so that they can grow up together.
As per reports, Andi Bonura and her husband Thomas have been wanting to adopt after years of experiencing pregnancy issues. They have three children of their own, Joey, Sadie and Daphne, who were all born premature.
In 2017, the couple became licensed foster parents and began to foster a young boy named Bryson, who is now 2. It wasn't long before they were fostering two of his older siblings as well, David and Gabrielle.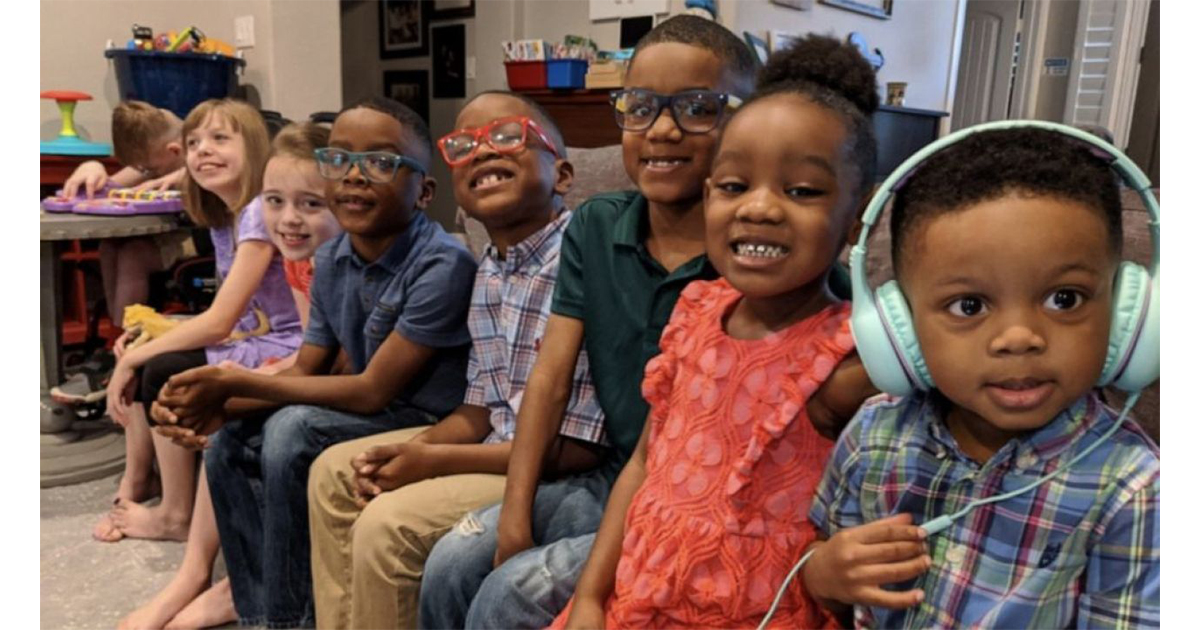 Despite now having six children to look after, Andi and Thomas then also began to take care of the two final siblings, Thomas and Carter.
As per Andi, one day she got a call saying that the biological parents of the five children had decided to terminate their rights to the kids … effectively giving Andi and Thomas the opportunity to become their legal guardians.
It was an opportunity they leapt at. Over a Zoom call in May, they officially doubled the size of their family.
Andi explained: "We had been working so hard for years to get them all together, to bond as a family and it just feels so amazing to all of us, knowing we are a family, finally."
As for the adoption process, she continued: "It will be the single most important and meaningful thing in your life. The struggles to get to the place, your goal, is worth every tear. Because every struggle opens and teaches your heart how to help heal their precious innocent hearts. Watching these tiny people grow and heal brings hope that the future will bring much goodness to our broken world."
Wow! Thank you Andi and Thomas … you've given five children a happy and secure home!
Share this article if you want to pay tribute to these wonderful parents.
The post Texas couple adopts 5 siblings separated in foster care so they can grow up together appeared first on Happy Santa.