The life of George Lindsey, famous for the role of Goober Pyle on The Andy Griffith Show
|
The Andy Griffith Show became an instans success when airing in 1960. Eight years later it was a classic, with characters that will forever be remembered as legendary.
Unfortunately, parts of the original cast is gone. One of them, George Lindsey, playing Goober Pyle, passed away a couple of years ago.
Few American shows has gotten the same amount of recognition as The Andy Griffith Show. Airing in 1960, the comedy series was an instant success, and is still seen as one of American's all-time best shows.
The Andy Griffith Show
The show starred Andy Griffith as Sheriff Andy Taylor, Ron Howard as Opie Taylor and Don Knotts as Barney Fife. A total of 149 episodes aired, with the show still being number one in America when ending in April 1968.
The original cast were of course very popular among the viewers. But on April 13th, in episode 27 of the 4th season, a classic and almost legendary figure would show up.
George Lindsey made his debut as the good-nature but slow-learner Goober Pyle.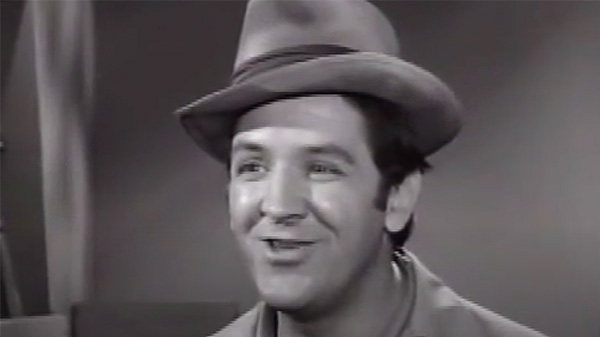 George Lindsey was born on Dec. 17, 1928 in Fairfield, Alabama as the only child of Alice Smith Lindsey and George Ross Lindsey.
He was raised in Jasper, Alabama, where he also attended high school, excelling in sports such as football and basketball.
It was during that time George Lindsey met with the theatrical world for the first time, acting in several productions.
George Lindsey as Goober Pyle
He enrolled at different colleges and ended up at Florence State Teachers College (now the University of North Alabama). Lindsey didn't have a lot of money, but after managing to become a quarterback in the school's football team, he was granted a scholarship which made it possible for him to finish his studies.
He performed with the college theater group on a regular basis and following his graduation, he enlisted in the U.S Air Force and was stationed in Puerto Rico.
Lindsey later returned to school, studying at the American Theater Wing in New York for two years. At that time, he worked as a comedian in nightclubs and cafés. It turned out to be a life changing gig, with an agent seeing his work, signing him.
He ended up in the production of All American and Wonderful Town at Broadway's Winter Garden Theatre.
Lindsey would soon move on, moving across the country to show business Mecca of the world, Hollywood. He started of working mostly in Western TV series such as The Riflemen and Gunsmoke in 1964. Also, he made appearances in several Disney productions and in three episodes of The Alfred Hitchcock Hour.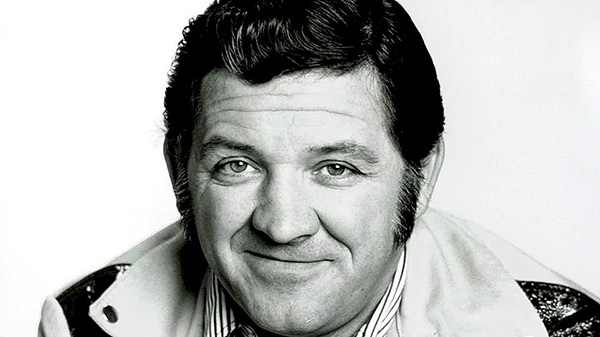 1964 would turn out to be a year that changed George Lindseys' life.
He started of reading for the role of Gomer Pyle for The Andy Griffith Show, but Jim Nabors eventually landed the part.
When Nabors later on got his own show, producers approached George and asked him if he could play the part of Goober Pyle, Gomer's cousin. It changed everything for Lindsey, and it was the start of a life long success story.
Trademark beanie
In a 2010 interview with The Huffington Post, Lindsey spoke highly on working with Andy Griffith on the show.
According to himself, they were the best acting ensemble on TV, starring along Andy Griffith, Don Knotts, Frances Bavier and Ron Howard among others.
"He was a great leader and the best script constructionist that I've ever worked with. And he was easy to work with, Linsey told the Huffington Post on working with Griffith. "If you knew your lines, that's all you needed… and I worked with another guy that was brilliant and that's Don Knotts. They were terrific professional actors, and I was honored to be in their company."
READ ALSO: Andy Griffith's daughter Dixie talks about her dad
The trademark "beanie" worn by Goober was taken from Lindsey's childhood.
He used to hang around his Aunt Ethel's gas station, where the mechanic's often times wore the felt caps to keep oil from dripping into their hair.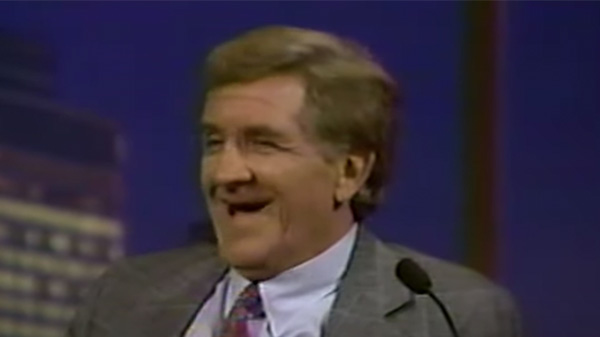 Lindsey liked the detail, which later ended up as the Goober cap. The popular show was cancelled in 1968. But Goober wasn't going anywhere, playing his beloved character on the spin-off series Mayberry R.F.D for three years.
"George often told me his fondest memories of his life in show business were the years he spent working on 'The Andy Griffith Show' and 'Mayberry R.F.D.' They were for me, too," Andy Griffith said in a statement following Lindsey's passing.
Lent his voice to Disney
Goober grew to be a fond character that Lindsey returned to. He returned as a service station attendant on Hee Wee from 1971 until it was cancelled in 1993.
"America has grown up with me," Lindsey said in an Associated Press interview in 1985. "Goober is every man; everyone finds something to like about ol' Goober."
In addition to working in television, Lindsey also lent his voice to Disney characters in Aristocats (1970) and Robin Hood (1973).
At the same time as he made a successful career as Goober, the successful actor had problems with the character. In an interview with The Birmingham News, he said people only wanted him as Goober, not as himself.
"It was a nightmare," Lindsey said according to AI. "Almost everywhere I worked, I insisted they hire me as George Lindsey, but what they really hired was for me to do Goober, even on 'Hee Haw.'"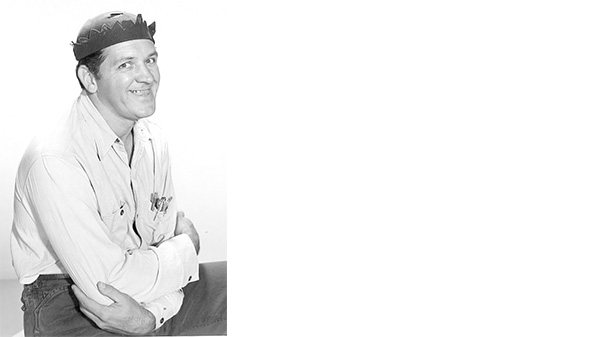 Besides being on one of the biggest hit shows in the US, Lindsey was a comedian since early age. As mentioned, he started off doing standup gigs in New York, always making people laugh.
For his standup, he often joked about his childhood in the midst of the Great Depression. That became a rich source of material.
"We were so poor that we'd eat beans for breakfast, drink water for lunch and swell up for supper," was one of the jokes he used in his routine.
George Lindsey – wife Joyanne Herbert
In 1955, while working with plays in college, George Lindsey met and fell in love with future wife Joyanne Herbert. They married the same year and had two children, George Lindsey, Jr and Camden Lindsey.
The couple started of living in Alabama, but later moved to Hollywood. Joyanne and George divorced in 1991.
In addition to his work in television, Lindsey were a strong supporter of the Special Olympics, helping raise more than $1 million for a program in Alabama through a golf tournament.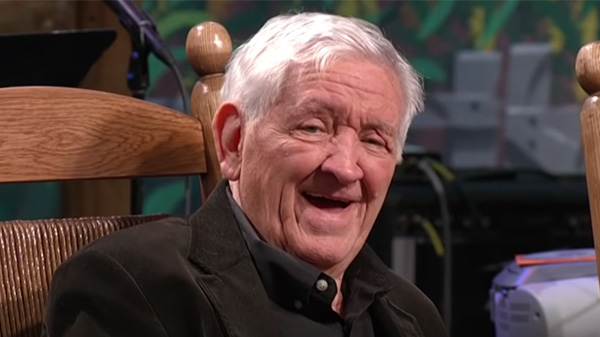 In the 1990's, he also visited patients at hospitals as Goober. Even though he knew people wanted his character rather than him, he realized that it made people happy.
"Maybe it takes a long time for me to catch on," he said according to AI. "I finally caught on that Goober is a very nice person, and it's OK to be him."
George Lindsey – cause of death
Lindsey lived in the area around Nashville for most part of his life, except brief stints in Alabama and Hollywood. He made his last appearance on screen in the movie When I Find the Ocean (2006).
On May. 6, 2012, Lindsey passed away after a brief illness, 83 years of age. The cause of death is said to be heart failure, according to Wide Open Country. He was buried at Oak Hill Cemetery in his hometown.
Friends and family all honored him, among them former colleague Ron Howard.
Andy Griffith became one of George's lifelong friends. In a statement through an obituary, he recalled the last time they spoke.
"George Lindsey was my friend. I had great respect for his talent and his human spirit. In recent years, we spoke often by telephone. Our last conversation was a few days ago," Andy Griffith said, "We would talk about our health, how much we missed our friends who passed before us and usually about something funny. "I am happy to say that as we found ourselves in our eighties, we were not afraid to say, 'I love you.' That was the last thing George and I had to say to each other. 'I love you.'"
60th anniversary
Lindsey earned several awards for his lifetime achievements.
The state of Alabama have named a section of Birmingham's Highway 78 as the "George Lindsey Highway.". He was also the 2007 recipient of the first ICON Award presented by the Nashville Associations of Talent Directors,
In 1992, The University of North Alabama awarded him an honorary doctorate. After that, he was dearly called "Doctor Goober" by friends and family.
On Oct. 3, 1960, The Andy Griffith Show premiered on CBS. Now, 60 years later, we still remember the wonderful performances of the actors involved in the show.
George Lindsey will always hold a special place in our hearts. A wonderful man, gifting us with a fantastic character that will never fade away.
Please, share this story with friends and family to honor George, or should we say "Doctor Goober"
The post The life of George Lindsey, famous for the role of Goober Pyle on The Andy Griffith Show appeared first on Happy Santa.