This man spends his free time fixing old cars – and donating them to people in need
|
For those people living in rural areas having a car is a lifeline, those without one are left isolated and have limited employment opportunities.
But one man is trying to change this – by trading plates of ribs from his restaurant for broken down cars.
Eliot Middleton owns a restaurant but spent his childhood following his father everywhere watching him fixing cars until they set up their own mechanic shop together.
In 2004, after 10 years working alongside his father, Eliot started his own food truck business selling barbecue.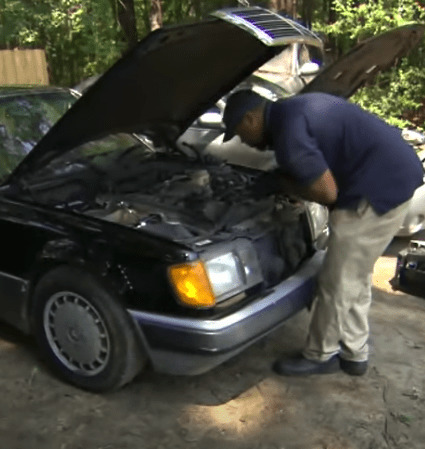 Today, less than a year after his father's death, Eliot is honoring his father's legacy by fixing up junk cars and donating them to people throughout rural South Carolina.
The 38-year-old mechanic-turned-restaurateur trades a plate of ribs to anyone willing to part with their broken-down vehicle, restores them to a roadworthy state and donates them to people living in areas where public transport is sparse.
"You don't have a car, you don't have a career. How will people who have no reliable buses, no Ubers, travel to the city, where they would be able to find bigger jobs at the port authorities or manufacturing centers?", Eliot told CNN.
"They can't walk 40, 50, 60 miles to great jobs — they have to settle for small-end jobs that pay well below what they need to survive."
So far he's fixed up 33 cars and donated them to needy community members.
"Giving someone a car can change all that, and it does change all that," he said. "I want to help everybody looking to better themselves when transportation is what's holding them back."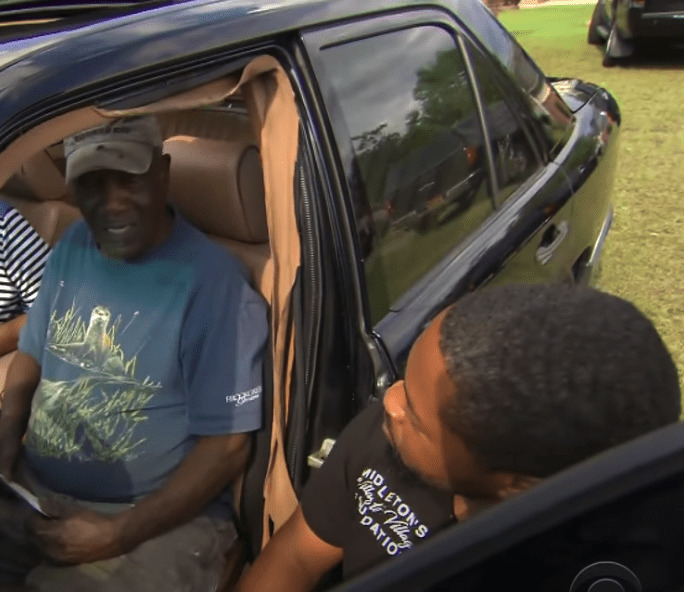 Eliot's generosity and desire to help his community doesn't stop there, he's also started a GoFundMe which has raised more than $100,000 so far.
His inspiration for swapping his chef whites for mechanics' overalls came after a food drive he organized in 2019.
When Eliot ran out of food boxes there was still a long line of people waiting to be fed; after chatting with them he found out a lot of them had walked miles to receive the food because they didn't have cars and hadn't made it in time.
"I was very distraught to see that. That was the turning point in my life when I made the decision to actively give my time and skills to give back to my community," he explained.
Melanie Lees told CNN the moment she received one of Eliot's cars and what it meant to her and her family.
"When it broke down, I broke down," she told CNN, adding that at the time she had just lost her son and didn't have the transport to visit the children he had left behind.
Eliot heard of Melanie's struggles and presented her with a car on Christmas morning.
"I was so overwhelmed," she said. "Like, who does that? Who comes on Christmas morning, gives you a car, gives you the keys, gives you the title, no strings attached? I felt like I won, and I had never won anything in my life before.
"Eliot is a godsend. He's a special kind of godsend. What Eliot is doing is purposeful. That car to me is a real true blessing."
Eliot works so hard to not only feed his community but empower his community to get the jobs they need to stay independent. He deserves all the praise.
Help us honor this amazing man by sharing this story.
The post This man spends his free time fixing old cars – and donating them to people in need appeared first on Happy Santa.