Three men indicted on murder charges over death of Ahmaud Arbery
|
Three men have been indicted on murder charges in the killing of African American man Ahmaud Arbery.
A grand jury has indicted Travis McMichael, Gregory McMichael and William "Roddie" Bryan Jr. on charges including malice and felony murder in the death of Ahmaud.
Ahmaud was jogging in his neighborhood of Brunswick, Georgia, when he was pursued by white father and son Gregory and Travis McMichael who armed themselves and subsequently shot the 25-year-old dead.
Bryan saw the chase and joined the McMichaels, according to a Georgia Bureau of Investigation agent.
Gregory McMichael told police he suspected Ahmaud to be a burglar and that he attacked his son before being shot.
It was also revealed Travis McMichael cursed and said a racist slur just after he shot Ahmaud.
Video footage of the incident recorded on Bryan's phone was leaked online and caused shock and outrage across the nation. Two days later the McMichaels were arrested and Bryan two weeks after.
The latest move takes the case one step closer to trial.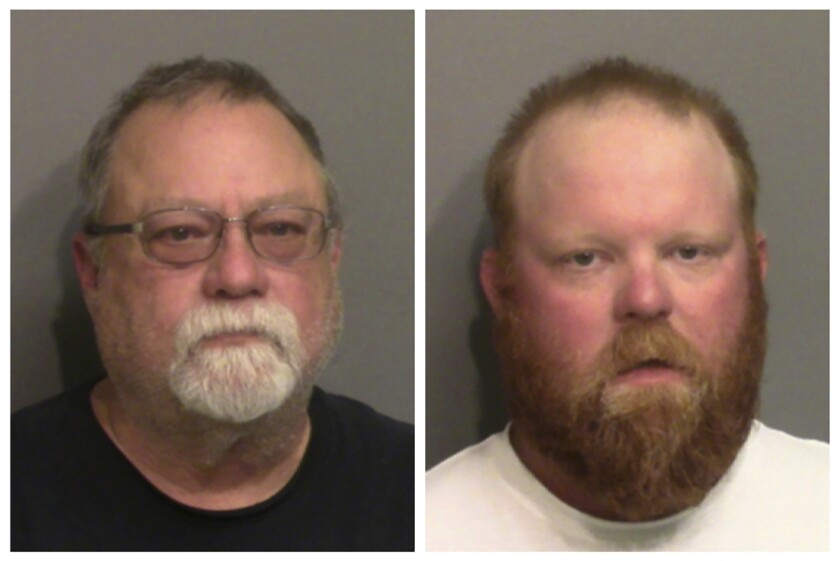 District Attorney Joyette Holmes said: "The family was ecstatic to hear that it had happened."
Ahmaud's mother Wanda Cooper-Jones, told NBC Nightly News: "At this point I do believe the case is moving in the right direction. This just empowers us to fight. This is just the first steps of it – we still have a long way to go."
In addition to malice murder and felony murder charges, the McMichaels and Bryan are also charged with two counts of aggravated assault and one count each of false imprisonment and criminal attempt to commit false imprisonment.
The three men are expected to plead not guilty, according to a report in the LA Times.
Let's hope this case continues on the right path and justice is served. Our hearts go out to the family of Ahmaud who should never have had to deal with this loss.
Please share to show your love for 25-year-old Ahmaud Arbery. Rest in peace Ahmaud.
The post Three men indicted on murder charges over death of Ahmaud Arbery appeared first on Happy Santa.