Two white men confront black delivery driver in Oklahoma neighborhood, block him in for 30 minutes
|
One week after two white men were arrested for shooting and killing Ahmaud Arbery, another incident involving two white men and a black man has gone viral.
Thankfully the incident ended peacefully, but it left Travis Miller shaken up and many who watched his Facebook Live cry racist.
Miller, a home appliance and furniture delivery driver, had a delivery scheduled in the Ashford Hills neighborhood in Oklahoma. While he was leaving the gated community, he encountered a man he claimed he was the homeowners association president.
The man, David Stewart, questioned Miller's business in the neighborhood.
Miller captured it all and broadcast it on Facebook.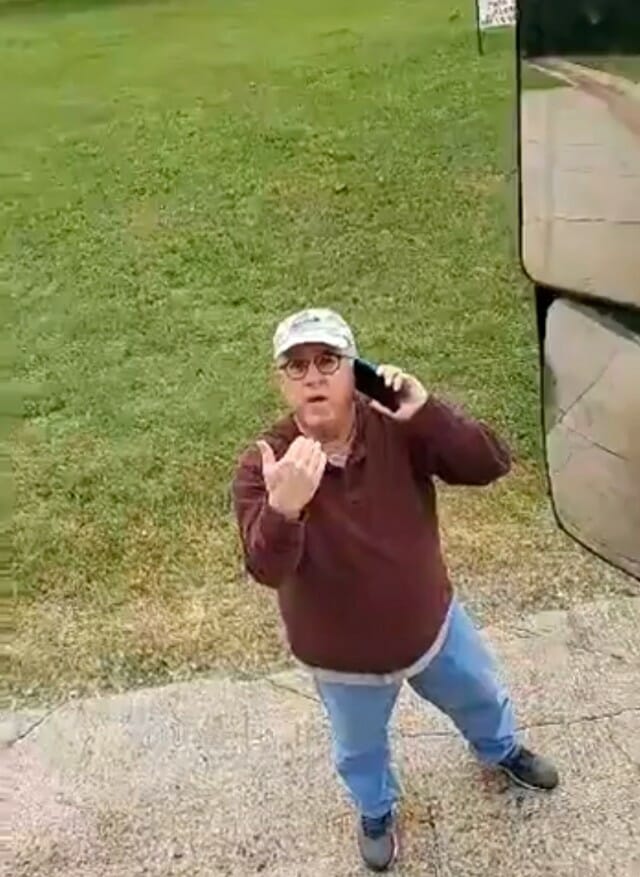 After several minutes, another homeowner joined Stewart.
"All we want to know is why you're in here and who gave you the gate code. That's all we need to know," the man could be heard saying.
For nearly 30 minutes, Stewart used his vehicle to block Miller inside the community.
"I was gripping the steering wheel, and I made sure I kept my seat belt on," Miller told KOCO. "I locked the doors, tried to keep the window up."
During that time the men claimed to call the police, but no one showed up.
However, Miller did call the police.
"He said that he called the cops back and let them know that everything was clear but I didn't want to leave and have it seem like I was fleeing the scene or anything like that," Miller said as tears streamed down his face.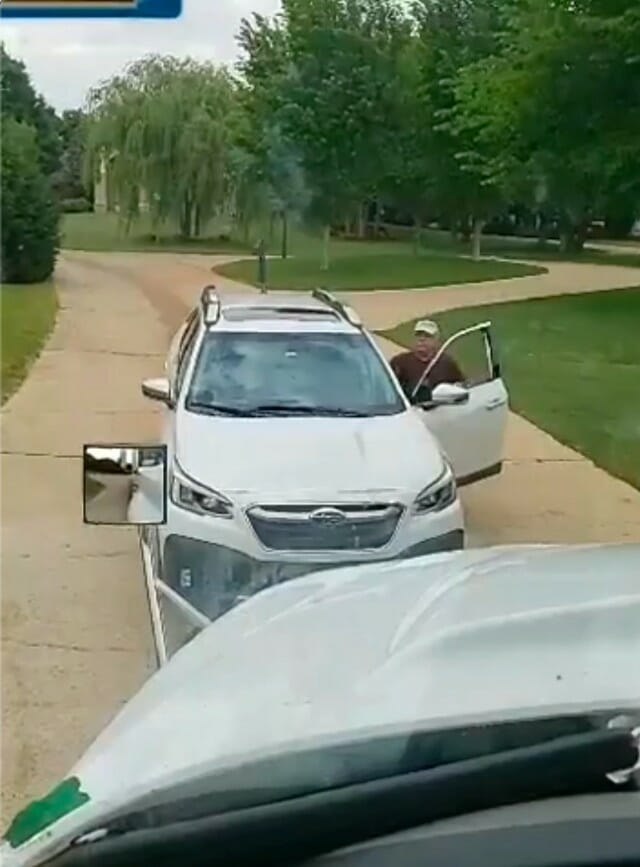 Finally, Miller assumed the men got ahold of the customer because they moved their vehicle and he was free to go. But the damage had already been done.
"I just know that emotionally, it was hard to maintain restraint, especially when I'm dealing with death in the family, two family members within two days of each other," Miller told KFOR. "I just did the best I could to not make a bad situation worse."
Stewart has yet to give a response for his actions.
Why can't we all be kind to one another?
What are your thoughts? Was David Stewart's actions motivated by the color of Travis Miller's skin? Let us know on Facebook.
The post Two white men confront black delivery driver in Oklahoma neighborhood, block him in for 30 minutes appeared first on Newsner English.