US Navy's first black female tactical jet pilot awarded her Wings of Gold – congratulations
|
Lt. j.g. Madeline Swegle, the US Navy's first Black female tactical air pilot, has officially been given her 'Wings of Gold' during a small ceremony at Naval Air Station Kingsville, in Texas.
As per reports, the historic milestone was achieved on Friday, July 31, and saw Swegle and 25 of her classmates receive their gold naval aviator wings.
Wings of Gold are awarded to naval aviators upon completion of their aviation training. Swegle made headlines when she completed her naval flight school training, becoming the Navy's first black female strike pilot in the process.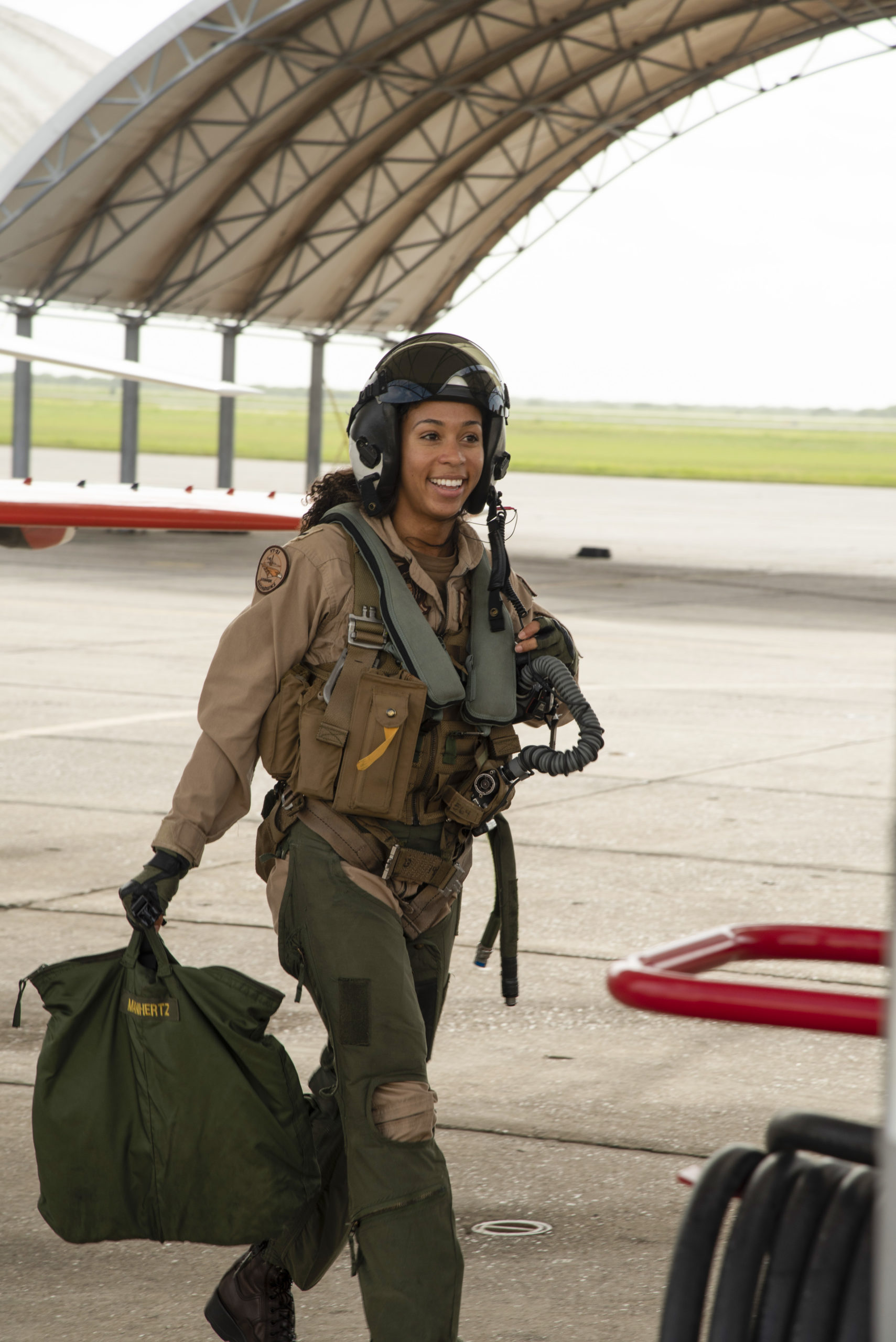 Swegle has reportedly been assigned to the 'Redhawks' of Training Squadron 21 under Training Air Wing 2 at NAS Kingsville. The Virginia native will fly fighter jets that include the F/A-18 Super Hornet and the F-35C Joint Strike Fighter.
To put her achievement into perspective, Swegle becomes the Navy's first Black female pilot since naval aviation began almost 110 years ago.
In a statement, she explained: "I'm excited to have this opportunity to work harder and fly high performance jet aircraft in the fleet.
"It would've been nice to see someone who looked like me in this role. I never intended to be the first. I hope it's encouraging to other people."
In a video prepared by the Navy and released on YouTube ahead of her ceremony, Swegle said: "I don't think the goal in my life is to necessarily be the first at anything.
"That was never something that I set out to do, it was just something I was interested in and I found out later."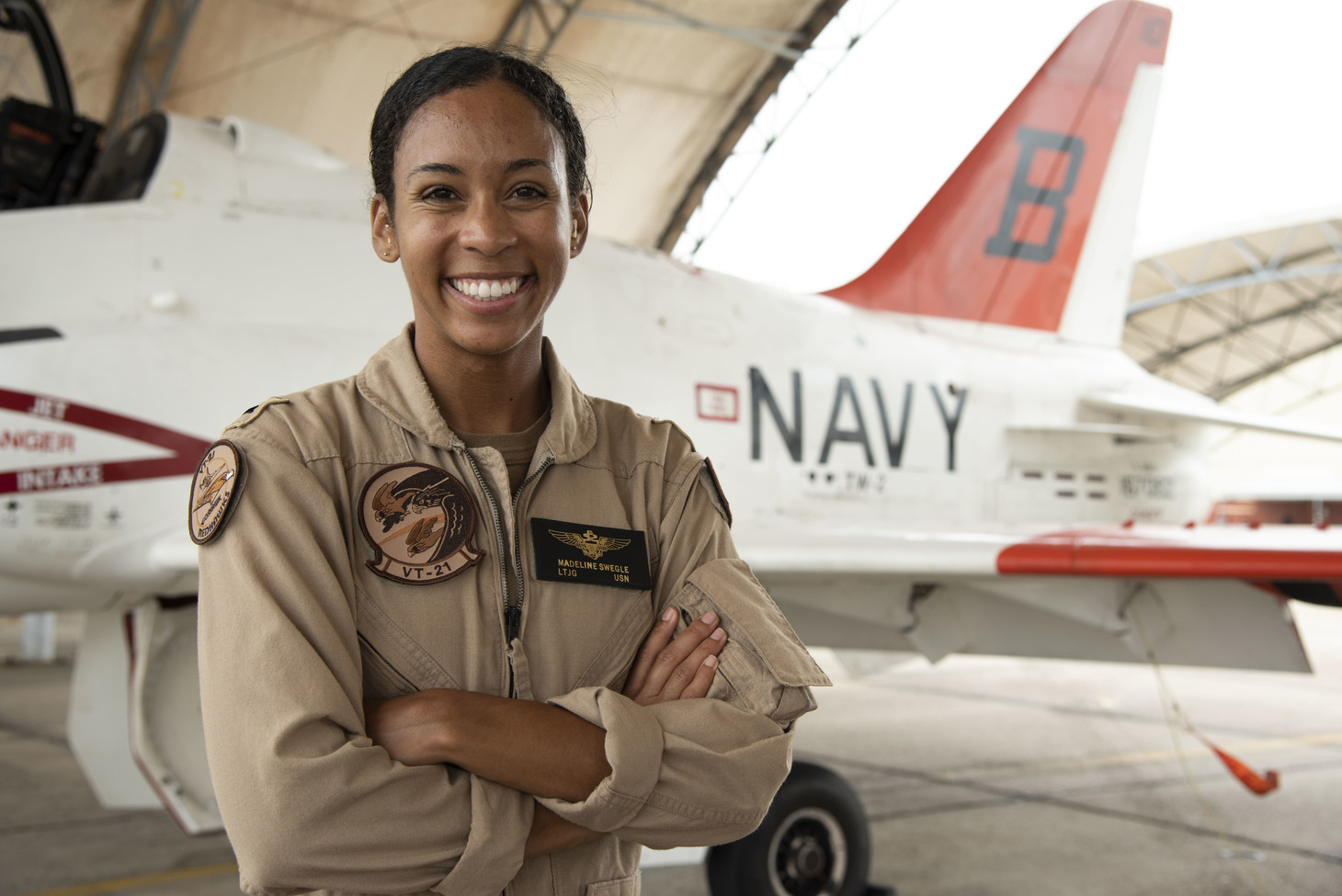 Chief of Naval Air Training Rear Admiral Robert Westendorff, meanwhile, said he was 'incredibly proud' of Lt. j.g Swegle.
"This is a wonderful personal achievement but also a testament to their dedication and drive to succeed in the tactical air training pipeline," he said. "I wish them all every success at the next level learning to fly our fleet aircraft."
What an incredible feat to have accomplished. Lt. j.g Swegle deserves all our plaudits and more. Such an inspiring young woman!
Do you also think that she deserves praise? If so, share this article on Facebook so that she can get the attention she deserves!
The post US Navy's first black female tactical jet pilot awarded her Wings of Gold – congratulations appeared first on Happy Santa.