Veteran recreates WWII parachute jump to celebrate his 100th birthday
|
[ad_1]

It was almost eight decades ago that Tom Rice parachuted into Normandy on D-Day during World War II.
Now the war hero has celebrated his 100th birthday by parachuting again – but this time onto the beaches of California.
Tom, who after the war became an educator for 40 years, performed the awe-inspiring feat out of a vintage C-47 plane and landed at the Hotel del Coronado beachfront, in San Diego.
Cheered on by local residents and military members the new centenarian told reporters after that he wanted to do it again for his 101st birthday.
"It's unbelievable what you can view from up there," he told Fox News. "We do a lot of maneuvering up there. That was a lot of fun."
The airborne paratrooper who parachuted into Normandy on D-Day during World War II, was greeted with cheers, cake, and a new French watch to replace the one he lost while on the D-Day mission.
As a member of the legendary 101st Airborne's parachute infantry regiment, Tom fought in the Battle of the Bulge in Belgium and helped capture Hitler's Eagle's Nest in Germany.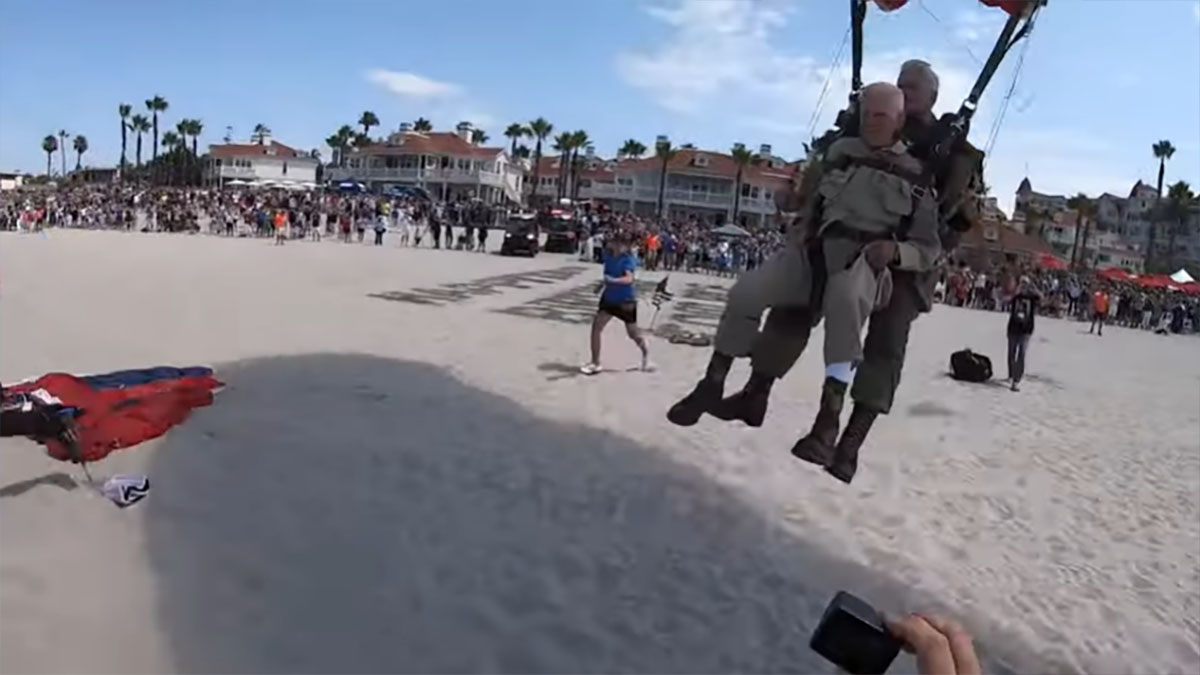 "Tom and his oak started us all off 79 years ago," one military member said. "And we're fortunate to just be able to spend a little time with him here to keep that legacy of 101st strong."
Tom, who was helped in his jump by former U.S. Navy SEAL team members, said his advice for the next generation is to: "Keep physically fit and be prepared for anything."
What an incredible man Tom is; most of us can't imagine jumping out of a plane at any point in our lives, let alone for our 100th birthday.
Help us wish Tom Rice a very Happy Birthday and thank him for his service by sharing this story.
The post Veteran recreates WWII parachute jump to celebrate his 100th birthday appeared first on Happy Santa.


[ad_2]