Virginia father drops 80,000 pennies on mother's front lawn as final child support payment
|
[ad_1]

Perhaps one of the best ways to get revenge on someone you're not particularly fond of and happen to owe money to would be to pay them in pennies.
Or maybe that's a little too cruel.
One man in Henrico County, Virginia recently paid his final child support payment in pennies, all $800 worth.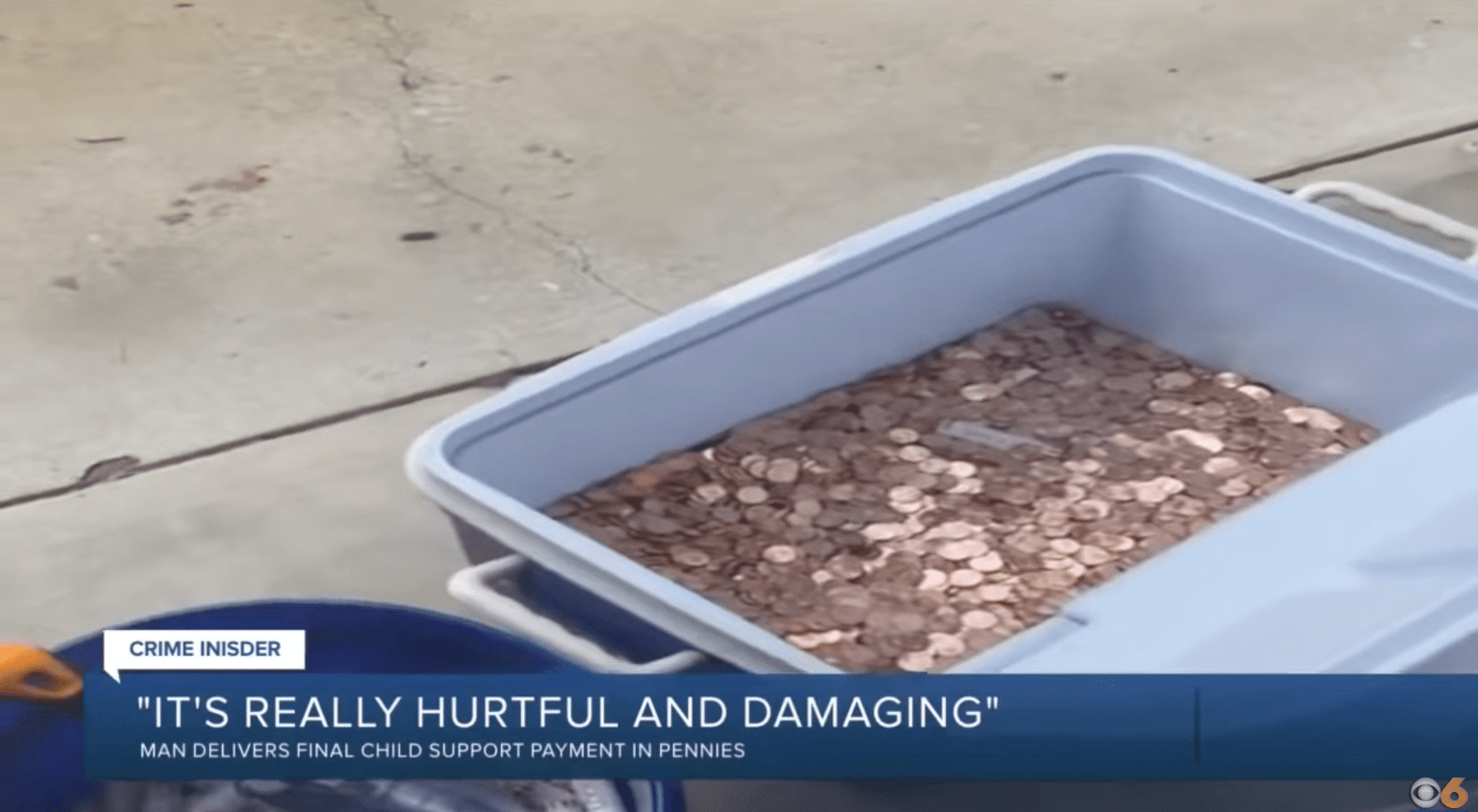 The incident occurred when his daughter, Avery Sanford, 18, was at school, but her mother was home and witnessed the brazen act unfold.
Home surveillance video captured the moment the father pulled up to Avery's mother's home with a trailer and began dumping 80,000 pennies in her front yard.
"What are you dropping in my yard?" Avery's mother can be heard asking.
She contacted the police and while they responded and documented the incident, no charges were filed.
"It's not just my mom he's trying to embarrass, it's also me and my sister and it's upsetting that he didn't consider that before he did that," Avery told WTVR.
Despite the humiliating incident, Avery and her mother cleaned up the pile of pennies and decided to turn it into something positive. The mother-daughter duo donated the final child support payment to Safe Harbor, a shelter for those who have experienced domestic or sexual violence, or human trafficking.
"Turning around and donating that money to moms and children in need, I feel like that really turns this situation into a positive. You can learn from it," the 18-year-old said.
Avery's father said dumping 80,000 pennies on his daughter's mother's front yard was the result of over a decade of pent-up frustration, and although his actions may have seemed like he wanted to embarrass others, it was not his intention.
I'm proud of Avery for turning an awful situation into a positive one!
Share this inspiring story on Facebook.
The post Virginia father drops 80,000 pennies on mother's front lawn as final child support payment appeared first on Happy Santa.
[ad_2]