Volunteer nurse from Tennessee dies while helping COVID-19 patients in New York City
|
All around the world, thousands of people are putting aside their own obligations to help out others in need.
They've left behind their families and risked their lives to take care of those sickened by the novel coronavirus. Their selfless actions are nothing short of heroic.
Many of those volunteers traveled to New York City, one of the United States' hotspots. Denny Gilliam was among them.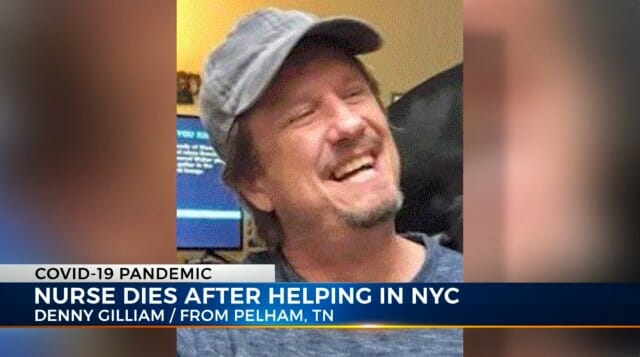 Gilliam, 53, was a traveling nurse from Tennessee. Prior to becoming a nurse in 1996 he was in the National Guard and Air Force.
He was a man of service.
"He made a comment to me that he felt more alive than he ever had, but he was also scared," Greg Gilliam, his brother, told WKRN.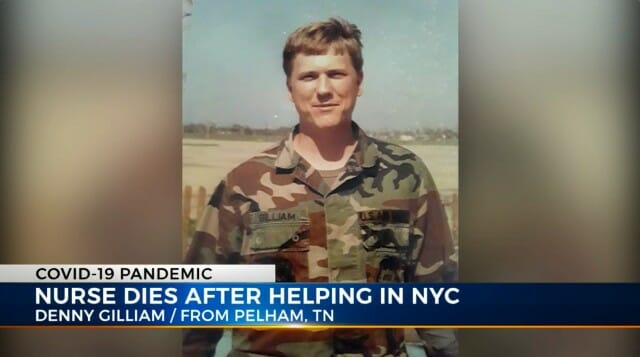 And rightly so.
At the beginning of the pandemic, PPE was extremely limited and staff at one New York City hospital believed limited PPE lead to the death of one of their colleagues.
While a paramedic from Denver who volunteered his time transporting COVID-19 patients in New York City, died from complications of the disease during his time in the city.
"We don't know what caused his death, they told me natural causes but could be some other things," said Greg.
It could take up to six months to learn Denny's cause of death.
While Greg mourns the death of his younger brother, he remembers how much he cared for all of those around him, especially those he worked with.
"He always uplifted them when he came in, always had a smile on his face, but he could do his job," said Greg. "It just makes me feel good that he wasn't up there, hiding to get home, he was doing his thing, really out there."
Thank you for your service Denny. You took risks that very few would be willing to take. You will always be remembered. Share this to pay your respects to a hero.
The post Volunteer nurse from Tennessee dies while helping COVID-19 patients in New York City appeared first on Newsner English.