Washington's NFL team announces it will officially retire Redskins name and logo
|
The Washington Redskins have announced they will retire their name and logo "upon completion of this review" after 87 years. For years the NFL team has received pressure from the public to change its name due to the racial connotations of "redskin," a term which many Native Americans and activists say is a slur.
The organization announced the change Monday morning.
"That review has begun in earnest," a statement released on Twitter said. "As part of this process, we want to keep our sponsors, fans and community apprised of our thinking as we go forward."
Recently, several retailers including Target, Walmart, and Amazon stopped selling Washington Redskins' merchandise. FedEx, the title sponsor for the NFL team's stadium, also requested a name change and threatened to remove all signage if they didn't change their name.
For many, this was a long time coming.
In May 2014, 50 U.S. Senators urged the Washington D.C. football team to change its name.
The senators had cited a recent incident where the NBA banned the Los Angeles Clippers owner for making racist remarks, and said that "racism and bigotry have no place in professional sports."
Daniel Snyder, the Redskins owner, refused to change the team's name. He cited tradition.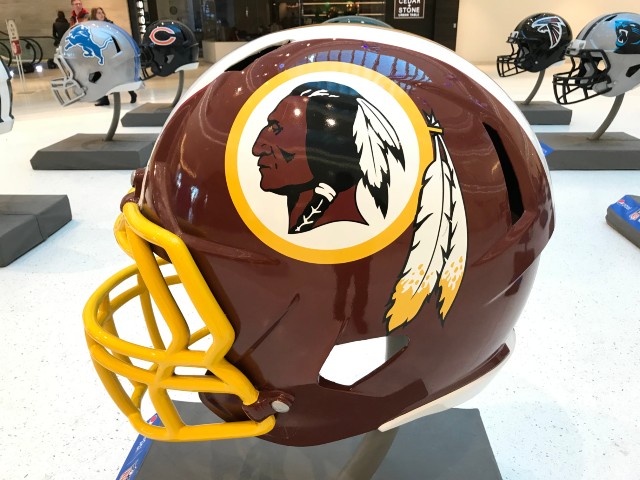 But now, a new era for football is on the horizon in the D.C. metro area.
While a replacement has yet to be announced, the franchise said Synder and Ron Rivera, the head coach, "are working closely to develop a new name and design approach that will enhance the standing of our proud, tradition rich franchise and inspire our sponsors, fans and community for the next 100 years."
When the team made the announcement official, there was a mixed reaction. Some very vehemently against the change, while others supported it.
What are your thoughts? Share them with us on Facebook.
The post Washington's NFL team announces it will officially retire Redskins name and logo appeared first on Happy Santa.