"Wee have a 3-year-old boy. His mom is homeless. No one will take him." – couple co-parent boy with 3 others
|
When Carolyn met her husband they were still in high school and working at a grocery store.
It was love at first sight and the couple knew that they would marry one day. Most couples have the idea that they will get married and have children, but the path to achieve this isn't always easy.
For Carolyn and her husband they never considered becoming foster parents but two months after they had moved into their new home they saw a Facebook post from a friend.
"Until I tracked her story, I didn't realize there was a need for parents to foster younger children. Seeing her fostering journey really put foster care on my radar for the first time and I learned a lot just by learning about her journey." Carolyn told Love What Matters.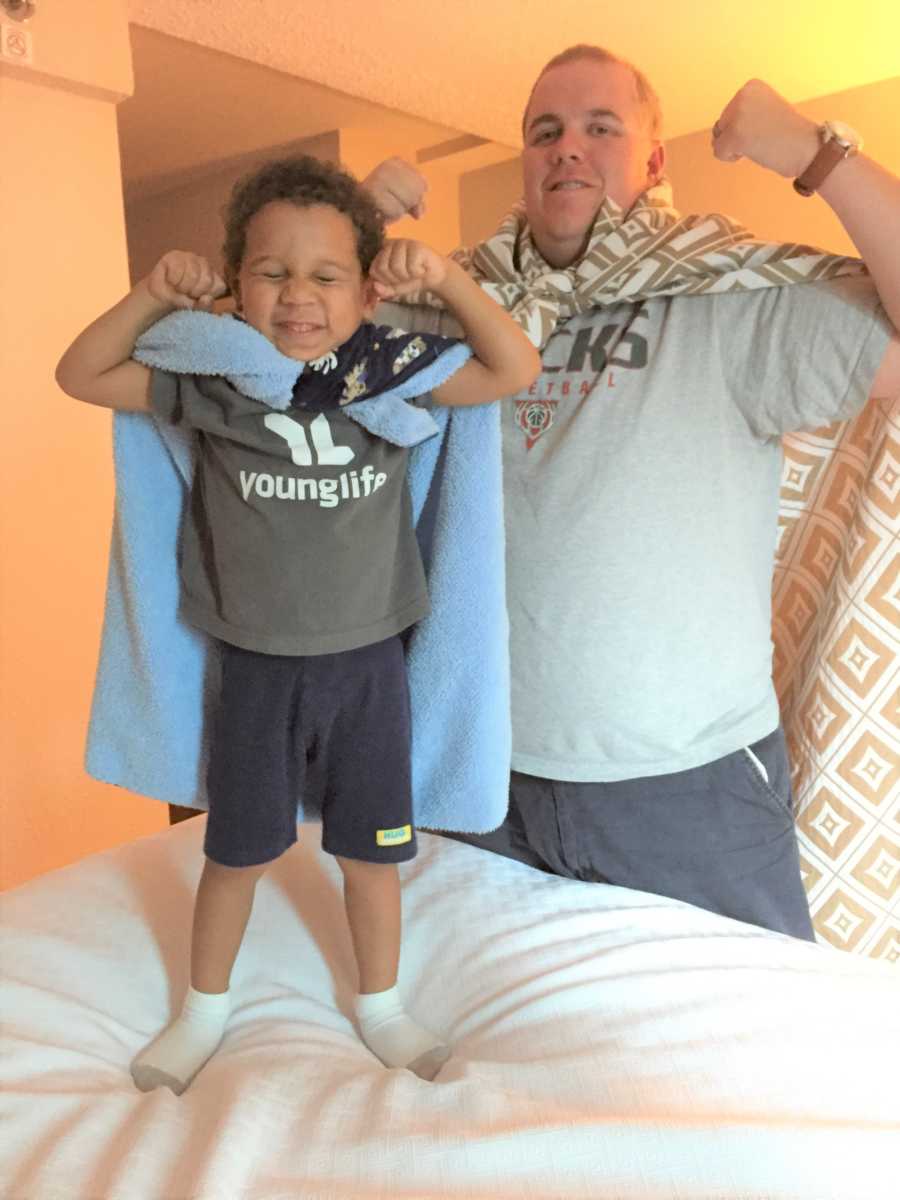 They moved from considering it as an option to committing to fostering when they heard a guest speaker at their church talk about her experience adopting five children she had fostered.
"Here we were at 26 years old with a big house and plenty of time and resources to give to a child or children who needed a home for a short time until they could be reunified with their families. Why not give it a shot?"
'We'll be at your house in 30'
They took the necessary classes and required checks and after four months were ready to welcome a child into their home. After numerous disappointments saying yes but then overlooked for other foster parents, they finally got the call that would change their lives.
The couple were told: "'We have a 3-year-old boy, his mother is homeless. She has a place to go, but there's nowhere that will take the child. Are you interested in taking him?' We said yes…'We'll be at your house in 30 minutes!'"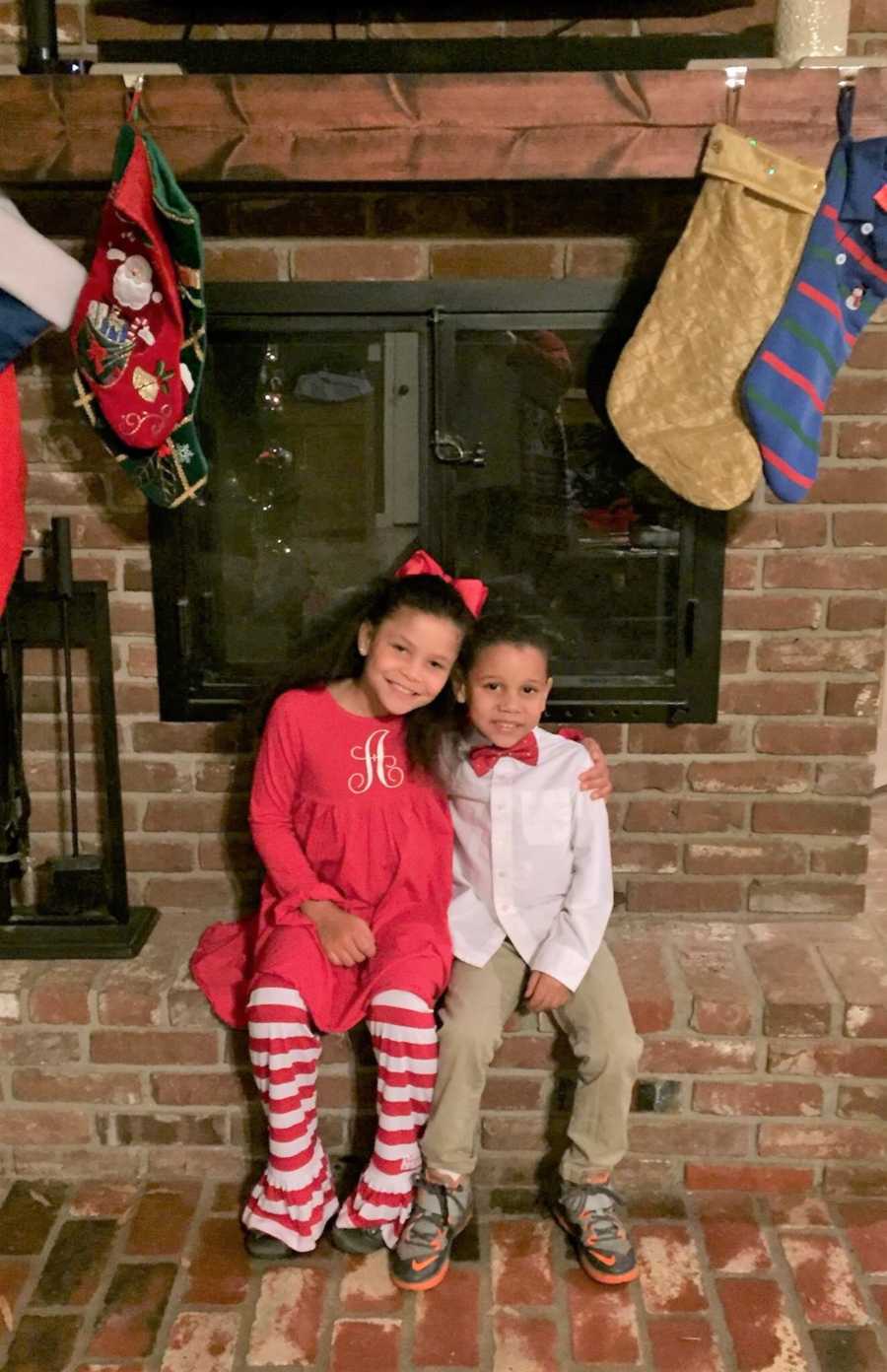 It was then that the couple laid eyes on their first love, "a rambunctious three-year-old with a very involved parent."
Not only did they do all they could for the toddler but also cheered his mom on as she tried to get back on her feet. When it was time for their 3-year-old to leave they handed him back to his mom with a heavy heart.
'Surreal experience'
One year later they received a call asking if they would consider entering joint custody with the boy's mom, a long process they all agreed to.
"What a surreal experience it was to celebrate with a birth mother over having custody of her child. What a surreal experience to be able to tell our little boy he was stuck with his three parents forever! We were all so happy," Carolyn told Love What Matters.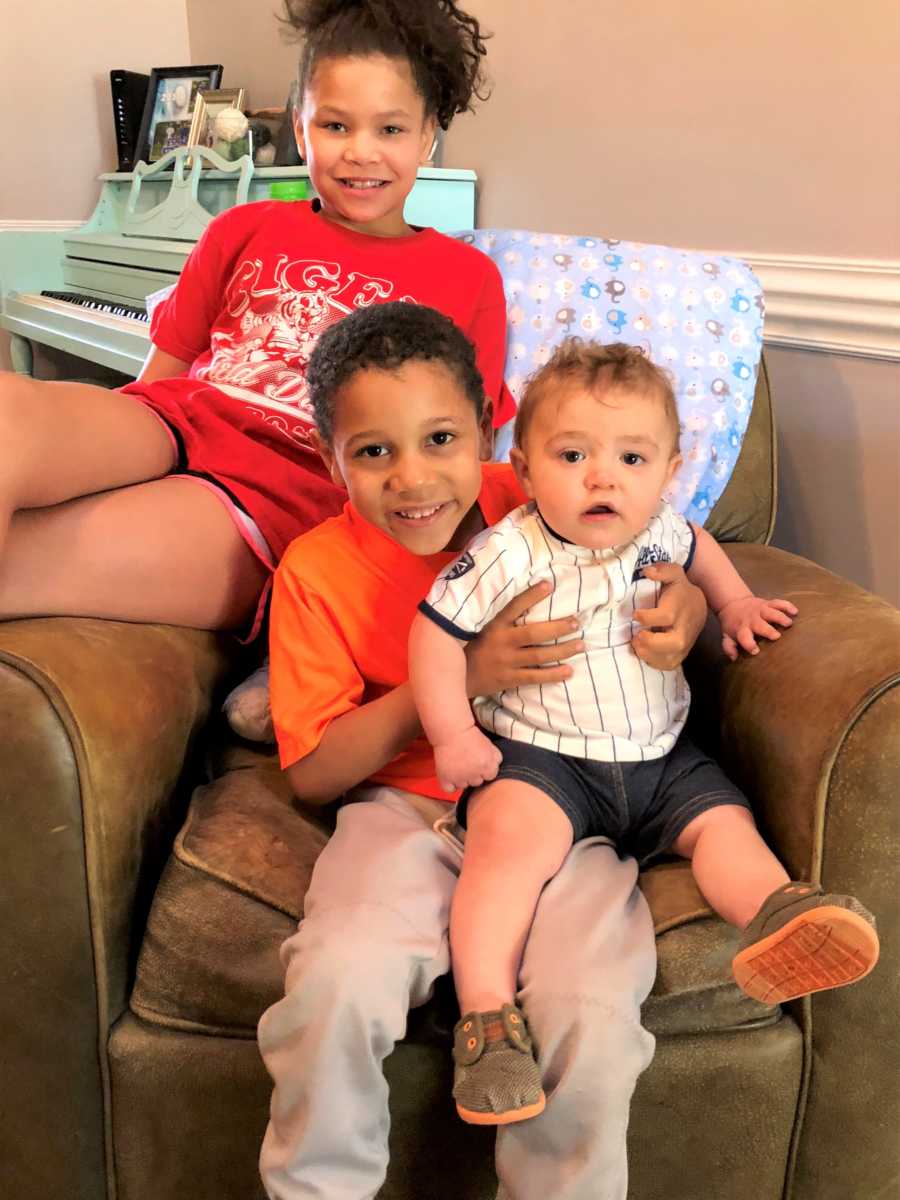 While their journey with their first adopted child unfolded the couple also fostered 14 children – three of them stayed forever.
They were selected to be the adoptive parents of an 8-year-old girl, and then a baby brother and sister who were placed with them in 2017 and 2018 – all while maintaining a relationship with the children's extended families.
'Make your heart melt'
The couple now encourage other people to foster sharing their heartwarming and fulfilling experiences with others.
"You will not be sorry that you extended your heart and your home to families and children in need, for as long as you are needed. And don't worry, it's not all sacrifice. You'll have plenty of parent-child moments that make your heart melt, too," added Carolyn.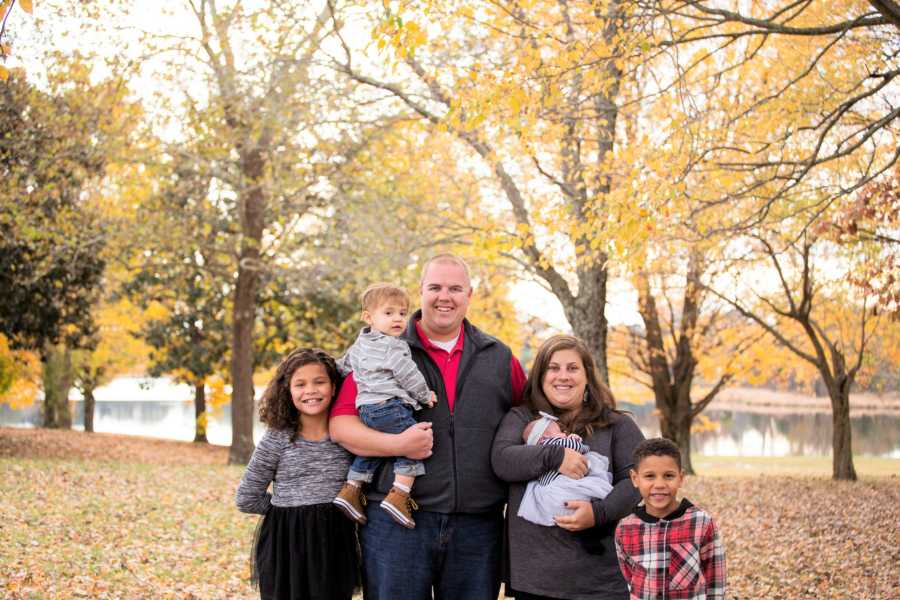 What a wonderful couple who through hard work, determination, and big hearts they have created a beautiful family.
Please share their inspirational journey with others.
The post "Wee have a 3-year-old boy. His mom is homeless. No one will take him." – couple co-parent boy with 3 others appeared first on Happy Santa.