Woman wakes up from 21-day coma to find she has given birth – then asked 'Will You Marry Me'
|
Diana Paola Angola was 21 weeks pregnant when she was admitted to hospital with COVID -19.
Her condition was critical, and she was put into a coma for 21 days during which doctors were forced to perform an emergency cesarean.
Diana's baby was born 14 weeks premature and relied on the care and expertise of the medical staff around her as her mom was still very sick.
The baby was Diana's second child, she also has an 8-year-old daughter who also tested positive for the virus but made a quick recovery.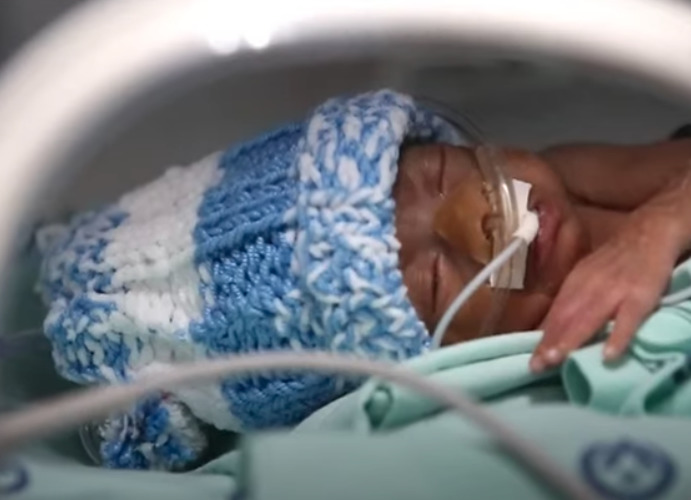 After 21 days Diana came out of her coma to discover she had given birth to her beautiful baby girl who was doing well despite her premature birth.
When it was time for Diana to leave the hospital, little did she know the surprise that was waiting for her.
Her partner Jefferson Riascos Echeverry surprised her with a waiting room full of nurses and doctors each holding a letter that collectively asked the question: "Will you Marry Me."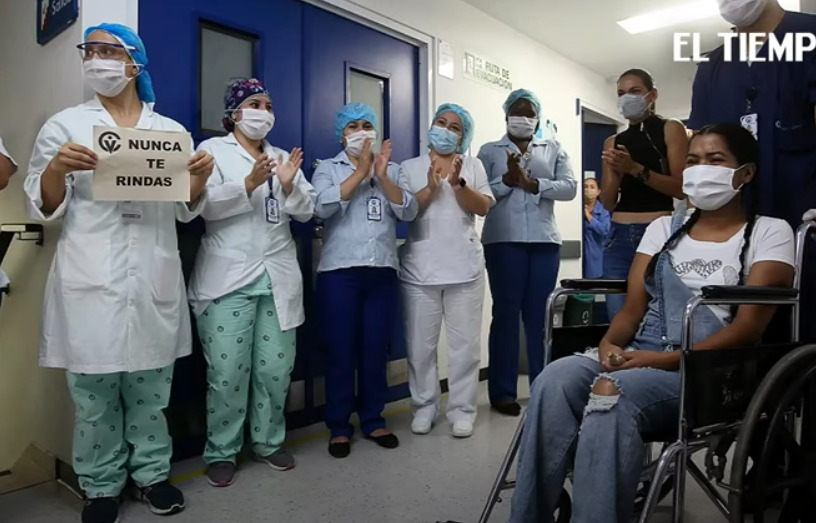 The couple have been together for 13 years and after what Diana had been through he not only wanted to make her his wife but also do it in the most romantic way possible.
He had flowers and a beautiful ring to propose to Diana, who was still too weak to walk and had to use a wheelchair.
Diana accepted the proposal describing her partner as "a wonderful man" and said that she was taken by surprise because "we no longer thought of getting married."
Overcome with emotion Diana thanked medical staff for taking such good care of her and her baby girl.
Jefferson said he was "grateful to God and the Virgin Mary" and was looking forward to the whole family being reunited again.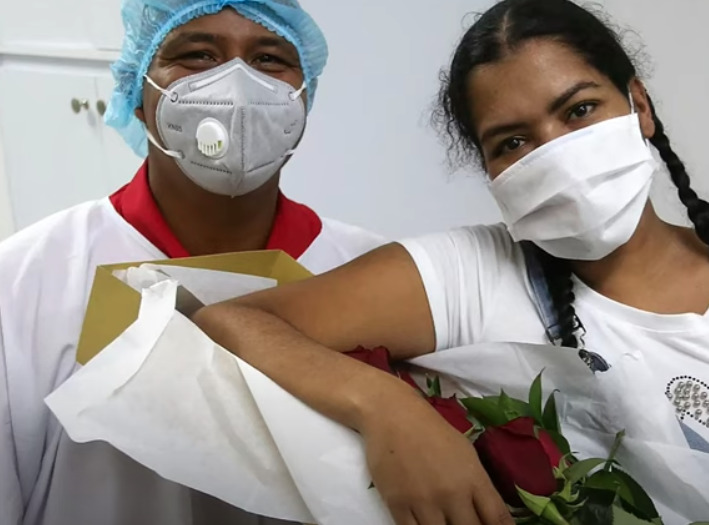 Wishing this couple all the happiness and good health in their future together as a married couple.
Please share
The post Woman wakes up from 21-day coma to find she has given birth – then asked 'Will You Marry Me' appeared first on Happy Santa.