Woman's investigation into father's murder after police refused leads to an arrest
|
One woman took matters into her own hands after police allegedly refused to investigate her father's suspected murder.
Now, an arrest has been made.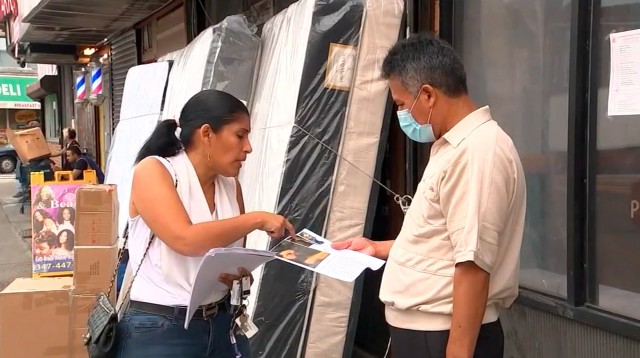 On June 20, Jorge Cornejo was discovered lying on the street in Jamaica, Queens, New York. He had a head injury that EMTs believed was caused by a fall.
The 76-year-old man died from his injury. His daughter, Jennifer Espinal, learned of his death on Father's Day.
After her father's death, Espinal's brother said he heard that some people suspected their father was murdered.
Espinal took the information to the police, but she said they refused to investigate.
The lieutenant told her to find her own evidence of a crime.
Espinal wasted no time searching for her father's killer. She canvassed the neighborhood and was able to obtain photographs and video footage.
"The last thing I imagine every day is how my dad was laying down, how horrible, how savage my dad was murdered," she told ABC7.
She went back to the police with the evidence, and they finally listened to her. Within days a suspect had been arrested.
While Espinal has confidence in the detectives who are investigating her father's murder now, she said she'll always remember the lieutenant who wouldn't file the police report.
"He didn't even care, my dad to him was nothing, but to us, my dad was everything, he mattered," she said.
Jennifer should never had needed to gather evidence in her father's death, the police should have investigated it from the beginning.
Share this if you agree!
The post Woman's investigation into father's murder after police refused leads to an arrest appeared first on Happy Santa.