Youngest ever surviving preemie baby, smaller than a hand, can finally go home from hospital
|
When Jemarius Jachin Harbor Jr. was born he was smaller than the size of a hand. He was born at 21 weeks and medical staff told his mom Jessica that it would be a miracle if he survived.
His Georgia parents pleaded with medical staff to do all they could to save their tiny tot.
"We looked at each other in the eye and I told him just give it a try," Jessica told Fox5.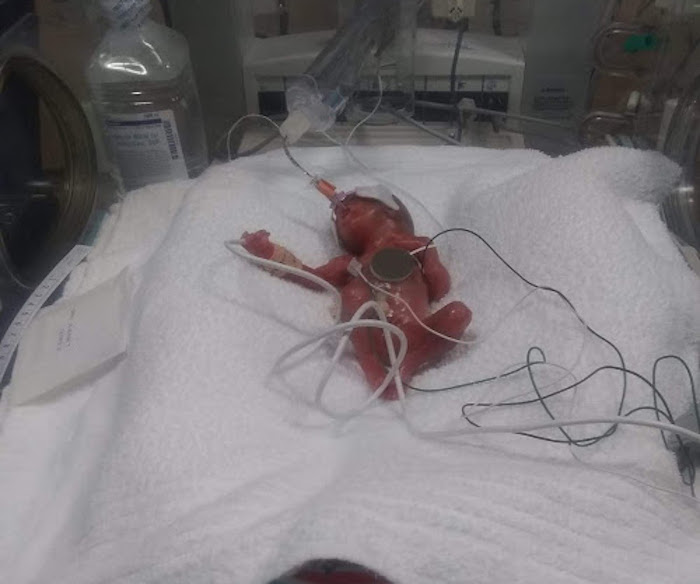 "I just want you to try. As long as you try, that's all that matters to me. Don't just give up and say that you can't do it. Just 'cause you haven't done it doesn't mean it can't be done."
When Jemarius was born in December 2019 he weighed just 13 ounces. Medical experts said no baby had ever been born so young and survived.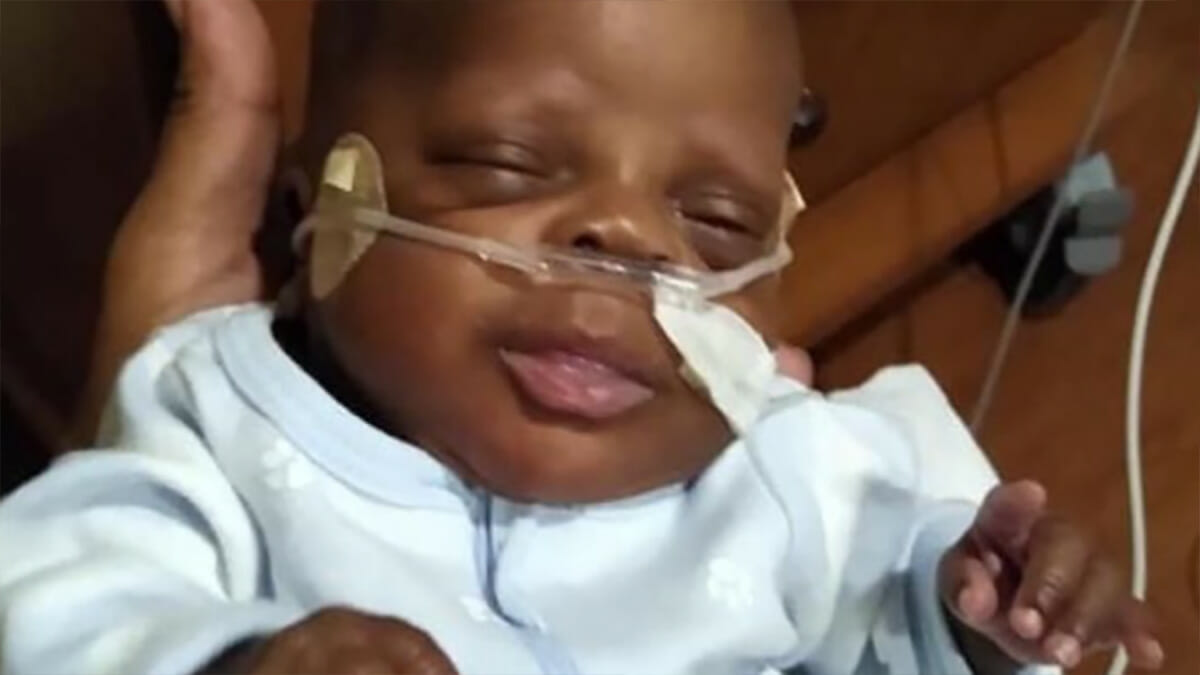 But according to LiveScience a baby girl was born in San Diego in 2018 weighing just 8.6 ounces, about the size of a large apple. At 5 months she weighed 5.6 pounds and was allowed to leave hospital.
Jemarius also survived and at 9 months old and weighing 9 pounds he proved medical staff wrong and was allowed to go home.
Jessica Spradlin, who became Jemarius' godmother posted an update on the little fighter celebrating the moment he left the hospital.
Her post read: "TODAY he (Jemarius) said peace out to the NICU and going home with his parents!! He's just short of 9 pounds!!

I'm also SO EXCITED to announce that his parents have asked me to be his God Mother

"Please help us share this in showing the world that 21-22 weekers are viable!!!! They are thriving. They are perfect. They are worthy. Congratulations to Jemarius for breaking out of the NICU after a 6 month stay of proving every doctor wrong and making strides of progress for all micro-preemies!!!"
Jessica also started a GoFundMe page for the family to allow them to spend some time with their new baby at home and to make sure they can have "easy meals for that time period and gas for follow up appointments."
I'm so happy this tiny baby beat all the odds and grew to be a healthy bundle of joy, what a little fighter!
Please share to pay tribute to this strong little boy and all the medical staff who helped him survive his journey.
The post Youngest ever surviving preemie baby, smaller than a hand, can finally go home from hospital appeared first on Happy Santa.