Youtubers Myka and James Stauffer posted every step of their adoption journey and family life – now they've returned the boy
|
To welcome a child into your family is one of the most wonderful gifts live can give. But to become a parent is also one of the biggest challenges you'll ever experience.
Anyone who's adopted a child will rightfully tell you that come to love him or her as much as if he or she was your biological child. The only thing that matters – and it is of vital importance – is that before you adopt a child, you ensure you are a completely, 100% ready to deal with or all needs that child has.
You only need to look at the recent case of famous YouTubers Myka and James Stauffer 'returning' the son they adopted from China to see what happens when you're not.
Myka Bellisari was a nurse and single mum, from Ohio, who started to post videos on her YouTube channel in 2012.
That same year she met the love of her life, James Stauffer. In 2014 they got got married and Myka Bellisari became Myka Stauffer. The couple moved to Indianapolis and started a vlog on Youtube where they shared their life and how the family was growing, as per The Cut.
This young beautify couple and their children charmed viewers, gaining almost 700,000 followers on Myka's Youtube channel. Her vlog eventually became more than a hobby – she eventually decided to quit her job as a nurse and focus on her Youtube full time.
She and James handled the channel in a very professional way. Looking the numbers, they saw that stories about Myka's pregnancies and miscarriages were getting more viewers, while videos about vegan food, for example, were not that popular. They learned more about what their followers wanted to see and moved to tailor content to it.
Myka was a happy mum with three children, and one more on the way, when she decided it was time to increase the family … but through another method.
The couple agreed that they wanted a bigger family, but this time Myka wanted to adopt. And so she posed the big question to her husband:
"Can you please, please in your heart just consider adoption? Just really genuinely think about it, because it's really important to me."
In 2016, they decided to make the big step of adopting a child from China. They shared the process with their followers, something World Association for Children and Parents experts recommended the couple not do.
A child with special needs
Most of the children that come to the U.S. for adoption from China are not newborn babies. The kids are commonly a little older when they come, and many have special needs or health issues.
"The China Program matches families with boys and girls with minor to moderate special needs. We no longer accept applications for China's "healthy" program, as healthy babies in China are now adopted domestically, and are no longer available to new applicants starting an adoption through U.S. international adoption agencies," says World Association for Children and Parents.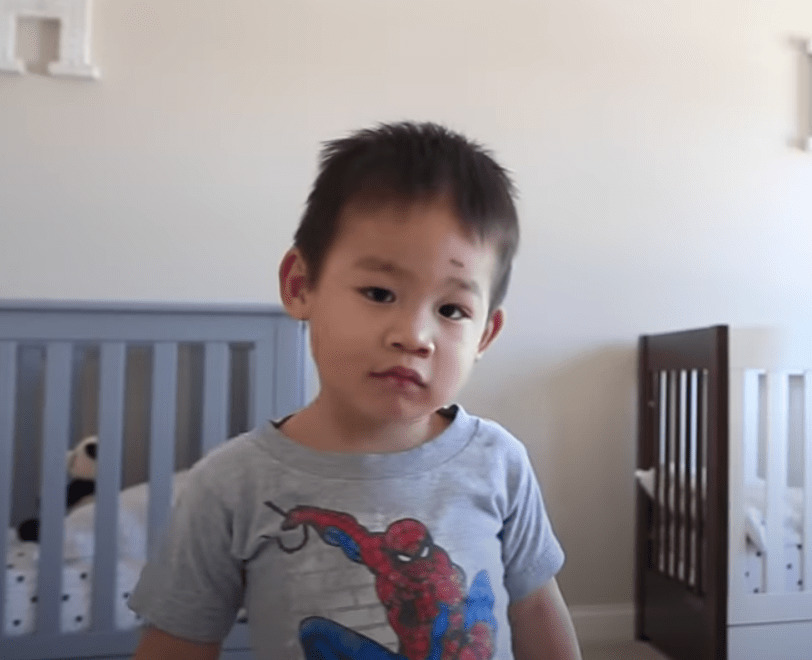 The Stauffers agreed with that and started the adoption process. After looking through many pictures of children, they saw the one that they felt drawn to. They called him Huxley.
Now, Huxley had autism and needed a family that could take care of him properly.
The Stauffers thought they could do just that. They documented and filmed all the adoption steps on their Youtube channel, gaining a lot of new subscribers in the process, as per The Cut.
Huxley was at first very welcome in the family and they showed him off in their videos.
What happened to Huxley?
Yet time went by and the child mysteriously vanished from the videos. Followers noticed Huxley's absence and started to wonder what was going on.
Then, one day, the couple published a video explaining how they had returned their adopted son, Huxley. James, with a serious expression, and Myka, with a sad face, both donning pure white, told their version of the story.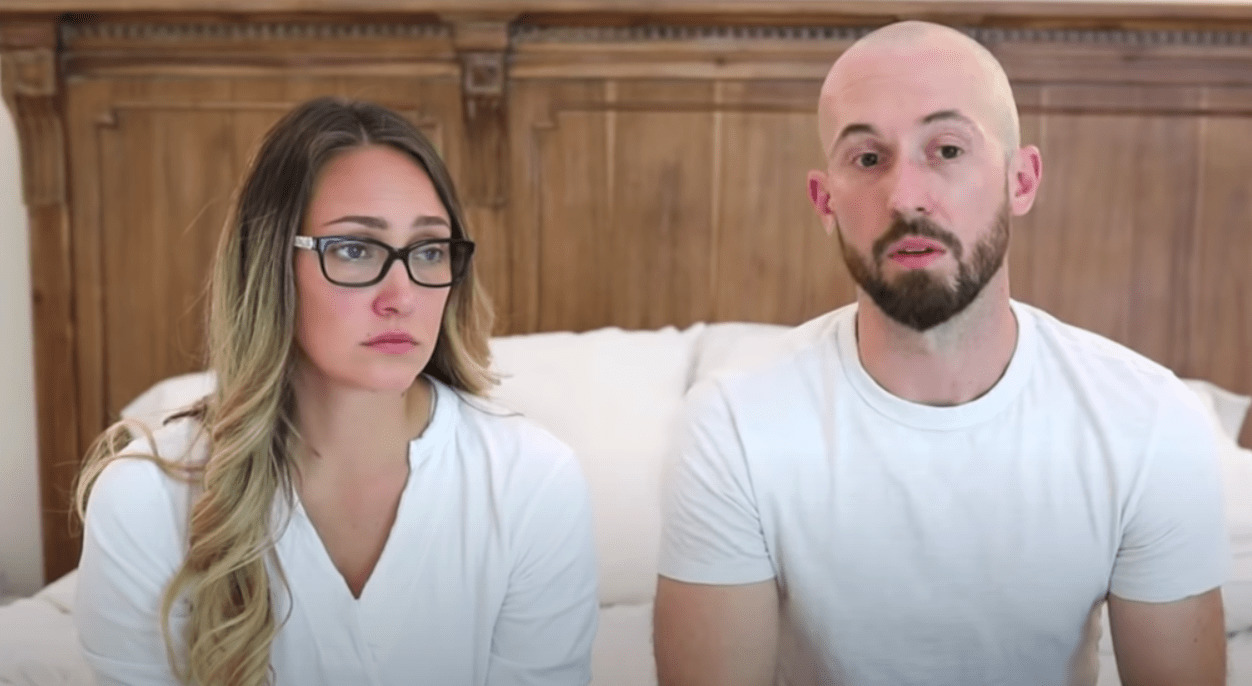 "(…) sometimes things are not transparent on files (…) When Huxley came home there were more special needs than we were aware of," James said.
For many of their followers, though, this wasn't a good explanation. The couple had previously stated before adopting that they showed the child's medical file to their physician for review and so they knew what to expect.
Myka said openly on one of her videos: "She kind of almost discouraged us from adopting him, saying, 'This is going to be severe. This is going to be a lot. You know, we don't know what unknown elements could be.' But Myka was conviced and told her followers: "Without a doubt in our minds, we knew, no matter what state he came to us, that we would love him (…) If anything, my child is not returnable".
But they returned him
When the couple finally went public with the sad news, they said they had kept it secret "to protect his (Huxley) privacy, his rights and also try not to mess up his future".
Followers react with rage
Some of their followers understood their decision, but many didn't. Some of them even created videos on Youtube and Facebook pages, calling them 'fake parents' and urging people to unfollow them.
Being a parent of a kid with special needs is not easy, we can understand that, but if you voluntarily choose to become the parent of that child, you commit to that decision … not U-turn when things get difficult.
What is your opinion about this sensitive subject?
I really really hope that Huxley finds the parents he deserves. Share if you want to wish Huxley the best!
The post Youtubers Myka and James Stauffer posted every step of their adoption journey and family life – now they've returned the boy appeared first on Happy Santa.